3 super-easy steps to reshape the natural handwoven products
22 Apr 2021
Natural fiber baskets have so many great features. Besides being strong, durable, natural fiber accessories have resilience into their originals shape.
Below are some steps and instructions for getting these baskets to their desired shapes. The basket used in the picture belongs to the Viet Trang's Greenery collection; you can view those here!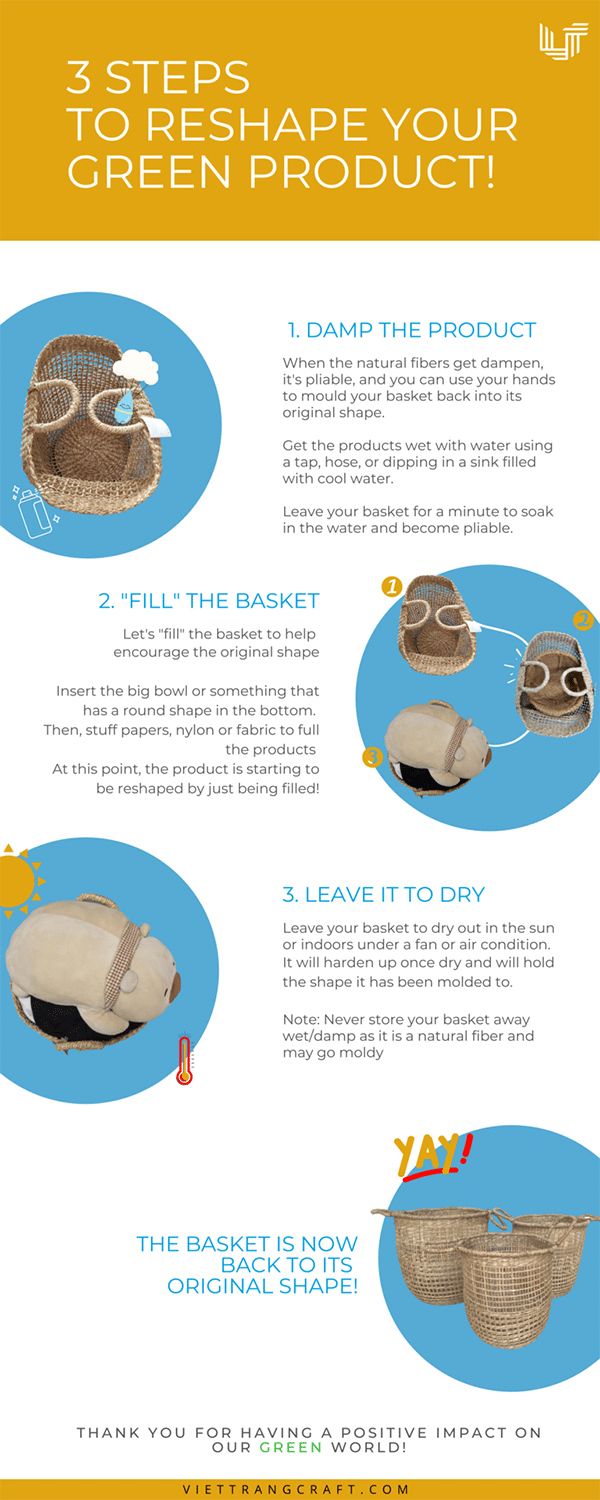 These easy steps work wonders on the natural fiber products such as baskets, lampshade or handbag as the durable fiber can be reshaped by hand.
We hope you succeed and happy partnership!
Don't hesitate to reach out with any questions!