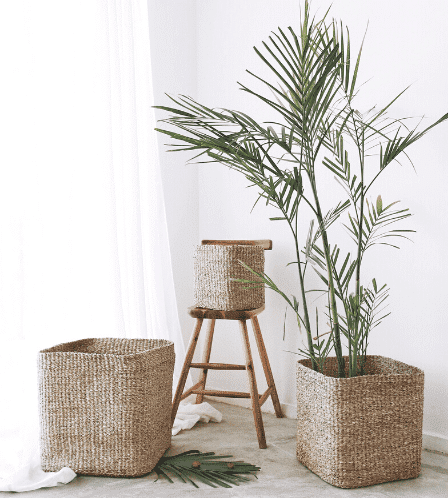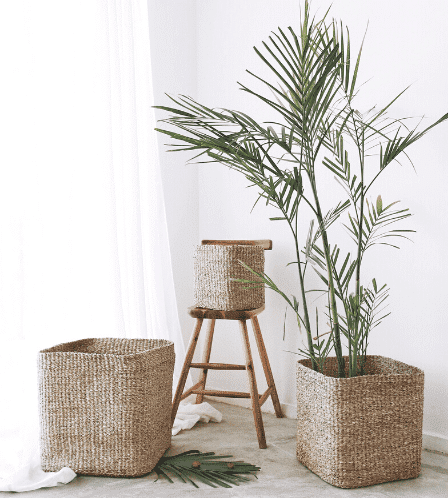 Greenery Natural Laundry Basket 01
Work well as a stylish eco-friendly seagrass garden storage, the natural laundry basket is also practical to use as a flexible container due to its square shape and multi-size. Purely made of seagrass by artisans women who keep preserving Vietnamese traditional craft.
SIGN IN TO CHECK PRICE
Popular Sizes:
S: 30 x 30 x H30, M: 35 x 35 x H35, L: 40 x 40 x H40
Handcrafted in vietnam:
Proudly handcrafted in Vietnam
With this large square natural basket, you can store all your extra blankets and pillows for cozy nights or can be used as garden baskets for your plants. This handicraft natural laundry basket can add a tidy and friendly environmental look to your zero-waste lifestyle also highlighting your minimal living space.
By this design, we hope it can help you enjoy the minimal lifestyle as bringing the eco vibe which is motivated by the nature-oriented Pantone – Greenery.
Please note that as our products are completely handmade from natural materials, this natural laundry basket may have slight differences in size, shape, and color from the shown images.