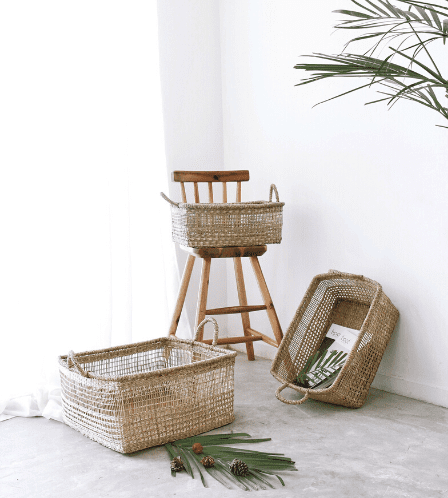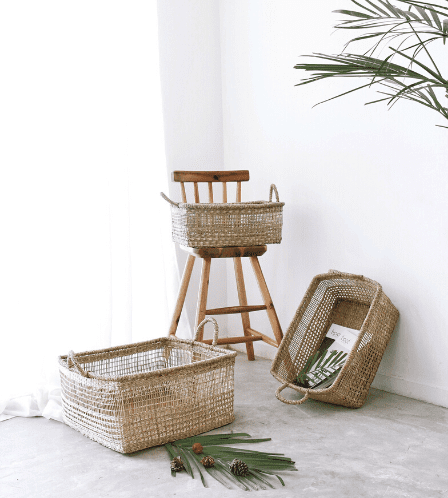 Greenery Stylish Seagrass Basket 25
These stylish seagrass baskets with open weave patterns make ideal home storage for the kitchen, the bathroom, and the living room. These baskets were completely produced by a talented weaver working at Vietnamese traditional village.
SIGN IN TO CHECK PRICE
Popular Sizes:
S: 37 x 26 x H24/33, M: 43 x 30 x H26/35, L: 47 x 34 x H28/37
Handcrafted in vietnam:
Proudly handcrafted in Vietnam
Let's fill the rectangular seagrass basket with fruits and place in the kitchen or storage it with the magazine to complete the modern look in the living room. Impressing by the beautiful scenery when the sun shines through the seagrass field, our artisans strive to capture that moment through these natural open-weave baskets. With that inspiration, we hope this natural fibers basket can bring the delicate and mild-looking to your home decoration.
By this handicraft baskets we hope it can help you enjoying the green-living as bringing the eco-vibe which is motivated by the nature-oriented pantone – Greenery.
Please note that as the environmental friendly products are completely handmade from seagrass, this traditional baskets may have slight differences in size, shape and color from the shown images.