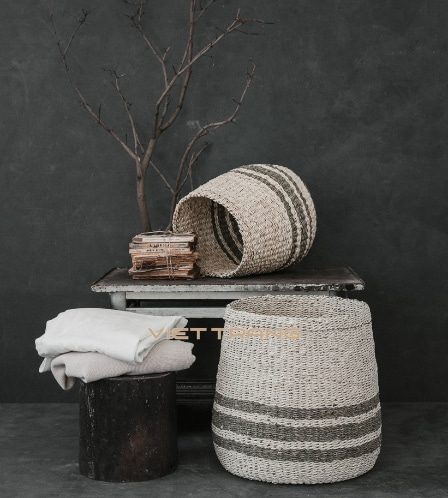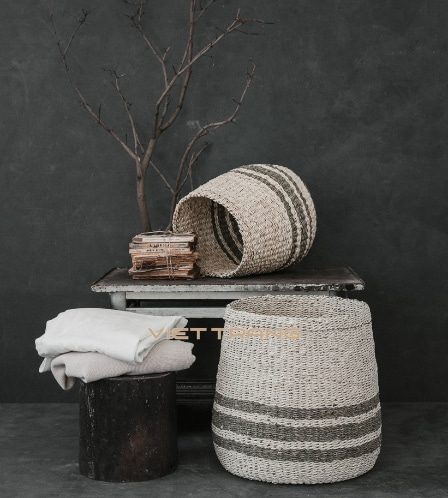 Sustainable Belly Seagrass Laundry Basket Wholesale
Material:
Palm Leaf, Seagrass
This set of 2 seagrass laundry basket 01 has modern and classic horizontal stripes detail. These handwoven seagrass baskets are both practical and eye-catching. Crafted in two sizes to allow easy stuck in any spaces of home. Also, work well as a stylish plant pot cover.
Colors:
Natural Green, Natural White
Concepts:
Highlight Stripes, Mini, Xmas
Popular Sizes:
L: Dia 40/47/45 x H45, M: Dia 30/37/30 x H35
Handcrafted in vietnam:
Proudly handcrafted in Vietnam
Contemporary design, classic round shape – this seagrass laundry basket 01 is perfect for every house's room. Use them to store blankets and throws, pillows, toys, and games. In addition, we hope that seagrass basket handles can bring a natural vibe into your home and take your home outside.