Handmade Beach Bag Wholesale For Summer
Material:
Palm Leaf, Seagrass
Product Description
Handmade beach bag wholesale for summer 
All you need is the ideal beach bag wholesale for your summer vacation or your daily life. Our local artisan's hand weaves this beautiful seagrass and palm leaf bag from the finest natural fibers. In addition to the modern stripe design, it comes in a variety of sizes to meet all of your urban needs, from daily use to weekend getaway beach parties.
The product is one of the must-have items of the Handbag category in Viet Trang, with a solid knit structure, the product has 3 sizes for users to easily choose to coordinate with their outfits.
Natural woven handbag – An essential item for travel
The right beach bag is essential for having space for all of your beach essentials, whether you're spending time at the beach, pool, or on the boat. Therefore, the demand for beach bag wholesale sees a significant increase at the current time.  With its large capacity, customers can bring everything in one bag when travelling. That is why wholesalers should own the woven beach bag to meet their current market.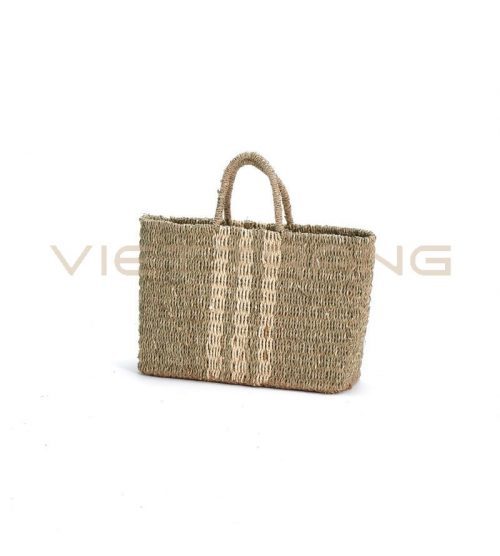 Durable and multiple-functional item from Vietnam nature
This eco friendly handbag has a very classic style and woven by purest palm leave fibers, with an elegant natural white color and interesting open-weave details. This bag is multifunctional and easy to carry thanks to its sturdy twin handles and long leather straps. You can use it on various occasions like shopping, travelling and hanging out, etc. 
Following sustainable fashion with natural handbag 
The growing movement encourages a variety of sustainable practices, including forming a connection with the environment and using eco-friendly products. To adapt to the movement, wholesalers should update their own warehouses with sustainable items like seagrass basket wholesale, beach bag wholesale, and so on.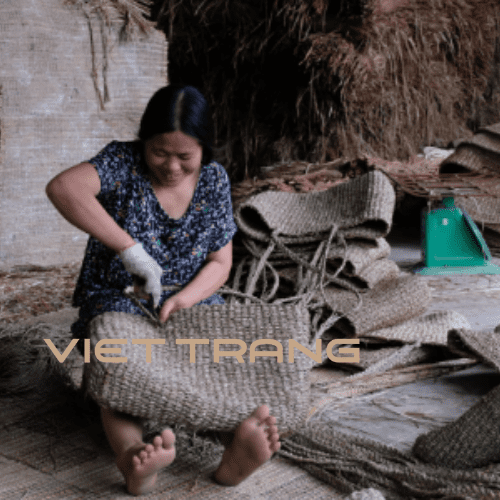 For Beach Bag Wholesale , Viet Trang Can Offer: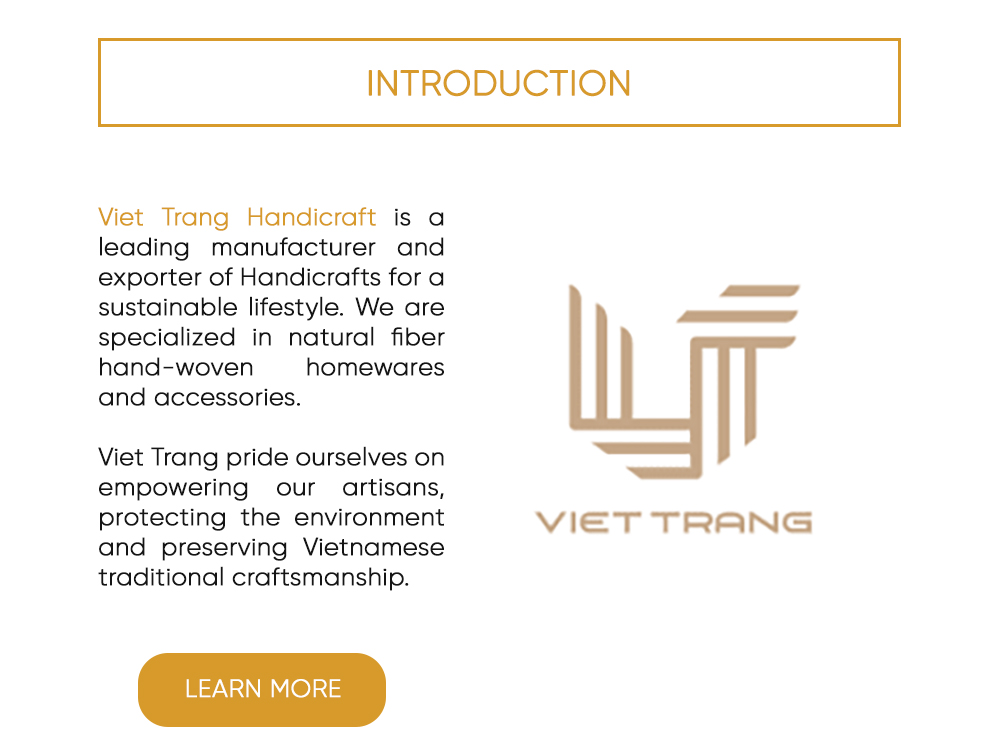 Viet Trang wants to deliver the highest-quality products to our partners and make a beneficial influence on the environment through our beach bag wholesale. This is done through a professional approach and dedication when manufacturing products. 
Particularly, Viet Trang is prepared to develop sample products in accordance with individual customer specifications. utilizing a group of talented artisans that are always producing and innovating to better their abilities. The quality and design are fully guaranteed by Viet Trang to meet customer expectations and descriptions.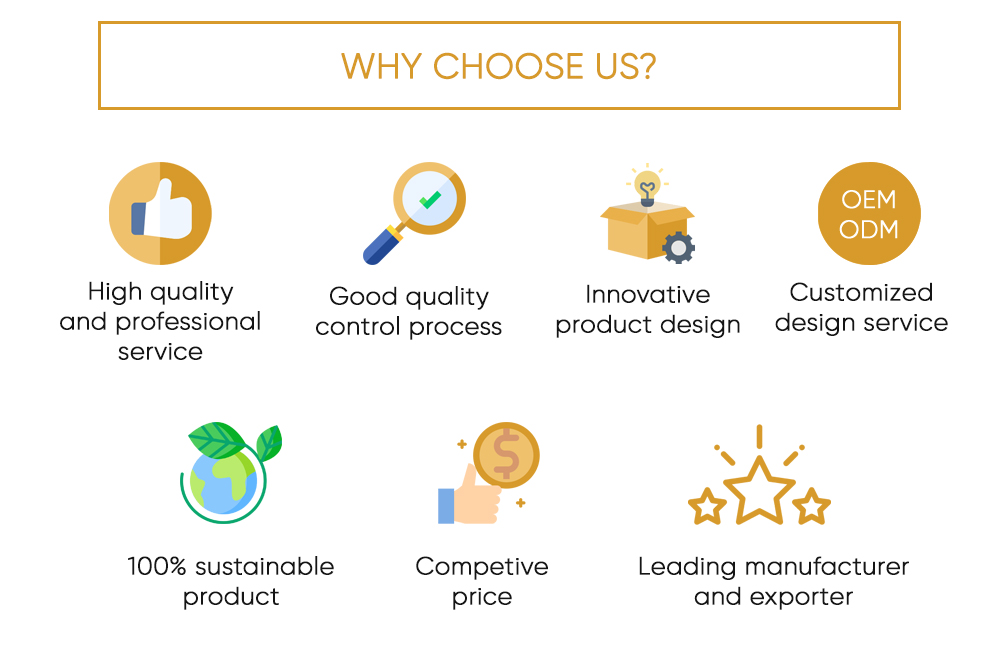 Please note that as this beach bag wholesale is completely handmade from natural materials, these environmentally friendly handbags may have slight differences in size, shape, and color from the shown images.
Read More