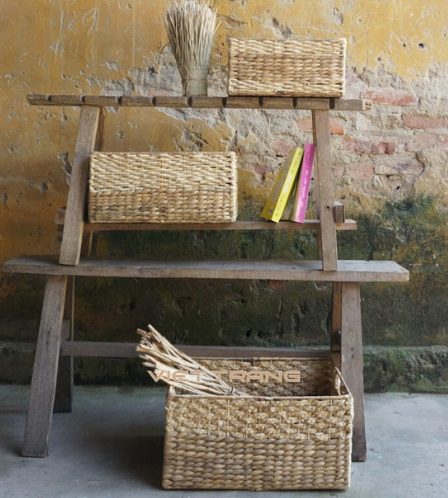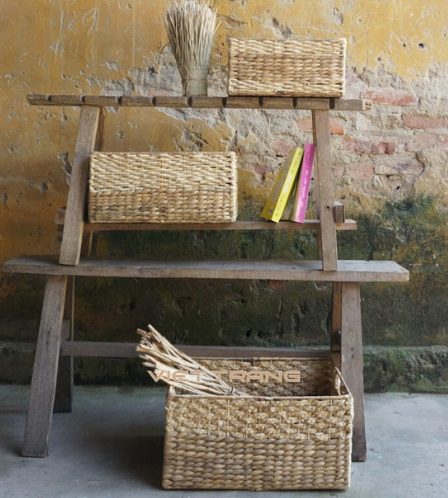 Mekong River Water Hyacinth Basket Rectangle 02
Material:
Corn husk leaf, Seagrass, Water hyacinth
This rectangle wire basket comes in three sizes, as there's one for every corner of the home: these baskets make gorgeous desk tidies, flower pots, natural seasoning containers, and kid's toy storage. Purely handwoven from eco-friendly fibers by the Vietnamese talented craftswomen.
SIGN IN TO CHECK PRICE
Colors:
Natural Brown, Natural Green, Natural White
Concepts:
Classic, Metal Frame
Popular Sizes:
L: 44 x 30 x H20, M: 40 x 25 x H18, S: 33 x 22 x H15
Handcrafted in vietnam:
Proudly handcrafted in Vietnam
By simply filling this rectangle wire basket with home fruits or vegetables; we genuinely hope the product will become your favorite one in the kitchen, or anywhere you think it may belong.
With the river flows story sketched on it by the artisans, we hope this basket will rev up your minimal home decoration as well as emphasize the green lifestyle of your room. As the metal frame item is purely hand weaved from twisted strings of seagrass, water hyacinth and corn husk leaf by our local artisans, we expect to bring the finest natural touch to your urban daily lives.
Please note that as this rectangle wire basket is completely handmade from natural materials, the products may have slight differences in size, shape, and color from the shown images