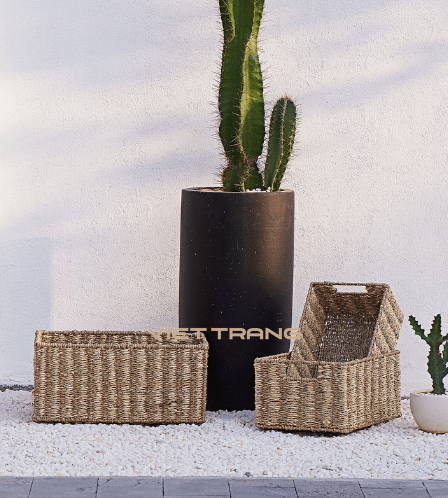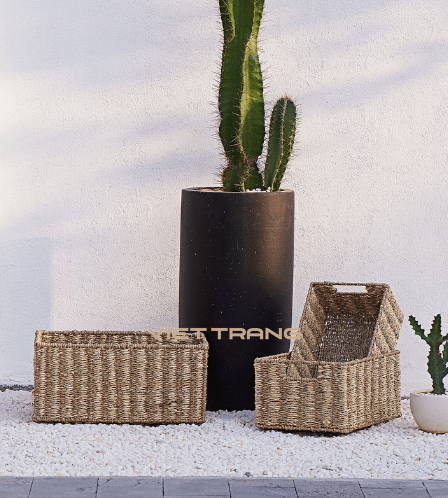 Oasis Seagrass Hamper Basket 20 Wholesale
Material:
Palm Leaf, Seagrass
Inspired by the tropical oasis, these seagrass hamper basket 20 is one of the best designs of our collection. The seagrass rectangular storage basket is 100% useful for your daily lives thanks to its flexibility in containing kinds of stuff from home gadgets, old books to kids' stuff.
SIGN IN TO CHECK PRICE
Colors:
Natural Green, Natural White
Concepts:
Highlight Stripes, Metal Frame
Popular Sizes:
L: 44 x 30 x h20 M: 40 x 25 x h17 S: 32 x 22 x h15
Handcrafted in vietnam:
Proudly handcrafted in Vietnam
The seagrass hamper basket 20 can be the perfect eco-friendly home interior that you need for the living room, bedroom or even your storehouse.

Inspired by a beaming oasis, we hope you can enjoy the green-living vibe you have always wanted with our woven seagrass basket. After a rushing day at work, it is high time to come home and find peace with the Oasis.

Please note that as the products are completely handmade from natural materials, these handcrafted baskets may have slight differences in size, shape, and color from the shown images