Best-Selling Seagrass Handbag Manufacturer
Product Description
Handmade Seagrass Handbag
Best selling of all time, 100% handwoven. The seagrass handbag is the finest option for carrying heavy objects or used as a fashion item because of its tough construction with tight knits and straightforward patterns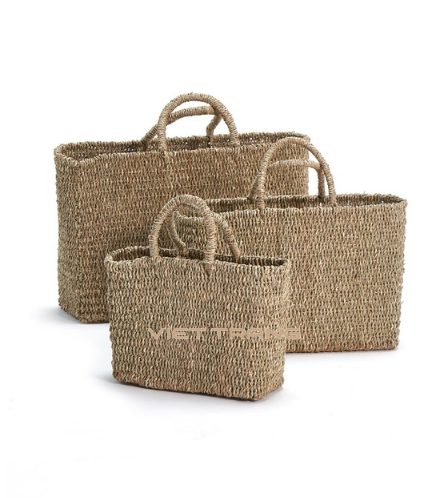 The fashion items which is eco-friendly and fashionable
Products from Viet Trang not only improve lifestyles via sustainable value but also help users become more environmentally conscious. Additionally, it is close to the market's demand. All of the aforementioned requirements are met by our seagrass handbag.
The product is composed of seagrass, a natural material that has undergone a normal procedure of treatment, and is entirely knit by hand, assuring a favorable effect on both the environment and the user experience.
Easy-care material for protection and sustainable lifestyle
As its name suggests, seagrass is a type of grass that only grows near the sea or in other saltwater-containing environments. Vietnam has access to many tropical waters, hence there are a lot of seagrasses there.
A large portion of the seagrass used to make home décor products is grown with the intention of being cut and prepared for seagrass weaving. Cut, dried, spun, and dyed seagrass is used to make a variety of products, including our natural seagrass handbag, handwoven seagrass baskets, lampshades, furniture, and area rugs. However, seagrass also has some fantastic eco-friendly qualities that make it an excellent replacement for plastic.
Handwoven seagrass handbag – the "must-have cate" in your store
Products created from natural fibers are growing in popularity and have taken the lead in consumer trends due to the trend toward environmental conservation and a greater emphasis on sustainable lifestyle values.
Because they include enough components like fashion, sustainable consumption, or environmental friendliness, the handcrafted handbag made from seagrass is undoubtedly the best choice for businesses. Also consistently among the best-selling items of all time is our wicker seagrass handbag.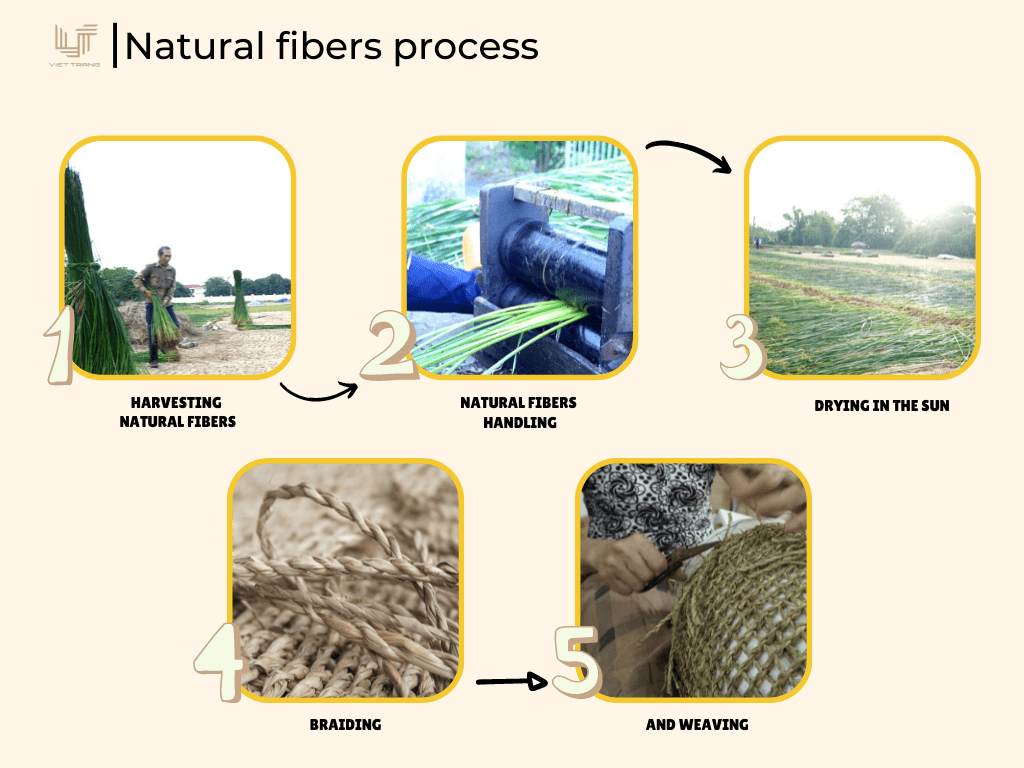 For seagrass handbag wholesale, Viet Trang can offer: 
We commit to preserving our traditional weaving process by mindfully using natural materials. We also make sure that our product doesn't cause any harm to the environment. Firstly, we collect materials from the fields, then come to the processing of the fiber.
We supply: Innovative and quality seagrass handbag by local artisans
There are 30 full-time weavers and above 500 seasonal weavers who grew up surrounded by natural fiber especially seagrass and weaving skills that have been passed down from their ancestors for years.
Retaining the tradition does not mean being bound to it and ignoring evolution and market trends. Our product design process is beautiful between traditional skills, craftsmanship from our artisans, and the creativity of our designer's team and our designer volunteers who get inspired by the local livelihoods, market consciousness, and their magnificent imagination.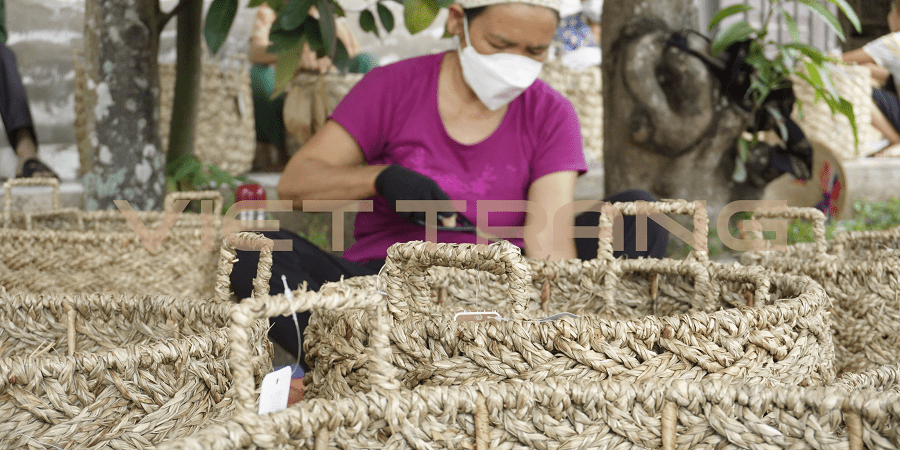 With a variety of designs in handwoven products, we offer the best value for your business in natural handbag wholesale with our dedicated design support and modern B2B platform.
Along with the contemporary simple design, this seagrass handbag also has many sizes to adapt to all of your urban needs from daily usage to weekend getaway beach parties. If you follow an ideal sustainable lifestyle, this natural green handbag is a perfect item for you on that journey.
Please note that as this seagrass beach bag 02 is completely handmade from natural materials, these environmentally friendly handbags may have slight differences in size, shape, and color from the shown images.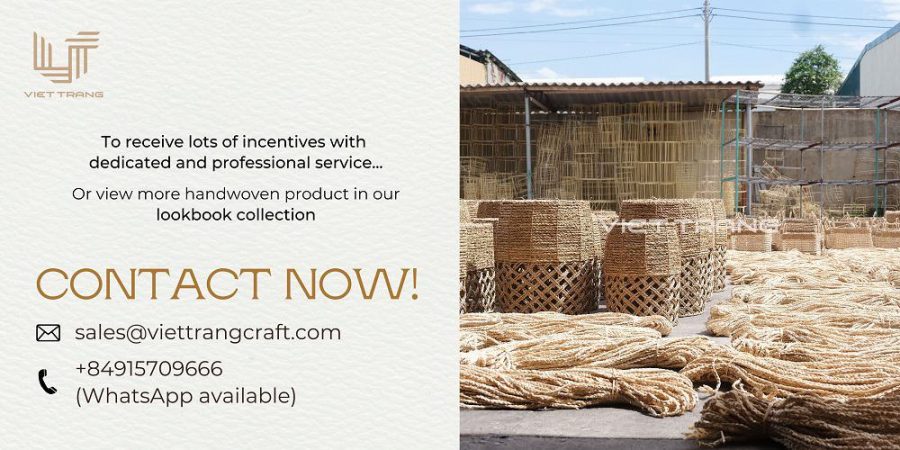 Read More