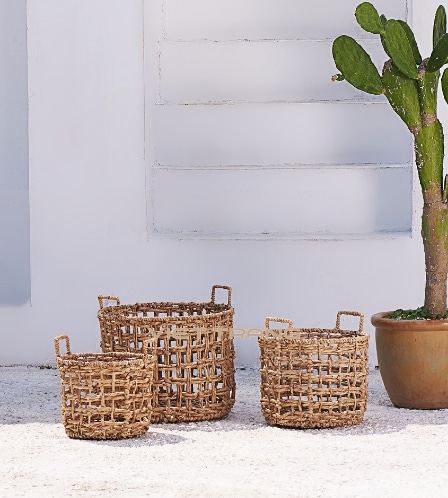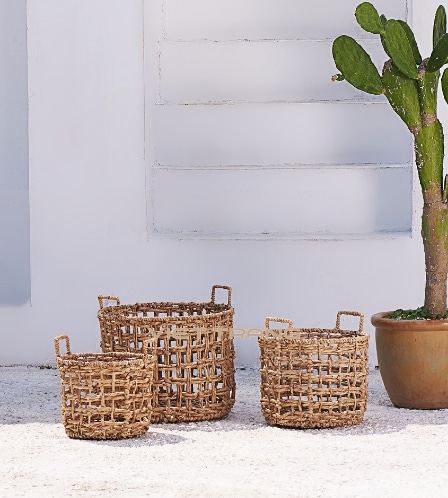 [New-in] Oasis Seagrass Laundry Basket With Handles 09
Material:
Seagrass, Water hyacinth
With the unique and fancy design, these sets of 3 seagrass laundry basket with handles 09 are undoubtedly the perfect fit for your warm and modern space.
SIGN IN TO CHECK PRICE
Concepts:
Extra Large, Open Weave, Xmas
Popular Sizes:
L: Dia 43 x H40 M: Dia 35 x H34 S: Dia 30 x H30
Handcrafted in vietnam:
Proudly handcrafted in Vietnam
The seagrass laundry basket with handles 09 be a great container due to the large round shape and airy open-weave details. Get your home a unique and trendy look with this decorative seagrass laundry basket as enjoying its natural fibers smell and rough texture.

Inspired by a beaming oasis, we hope you can feel the fresh urban vibe hidden within these elegantly crafted baskets. After a rushing day at work, it is high time to come home and find peace with the Oasis.

Please note that as the products are completely handmade from natural materials, these environmentally friendly baskets may have slight differences in size, shape and color from the shown images.