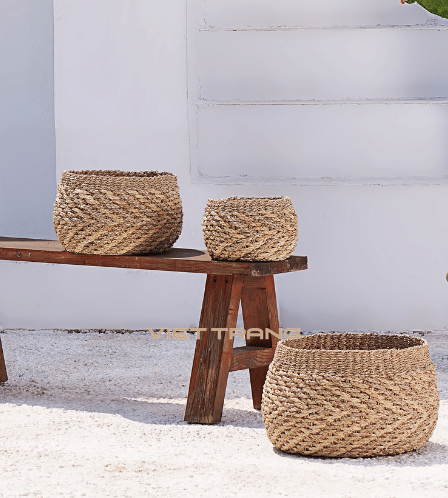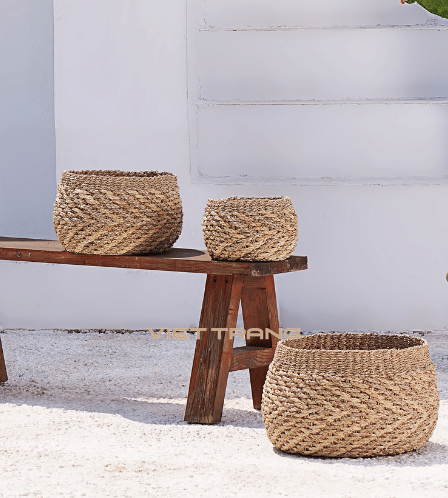 Oasis Seagrass Storage Basket 13 Wholesale
Material:
Corn husk leaf, Seagrass
It is high time to refresh your modern living space with our arrow pattern seagrass storage basket. A seagrass storage basket 13 designed with a firm round shape and large containing space; this storage basket will be your perfect home gadgets throws.
SIGN IN TO CHECK PRICE
Concepts:
Extra Large, Planter
Popular Sizes:
S: Dia 26 x H23 M : Dia 36 x H27 L: Dia 45 x H30
Handcrafted in vietnam:
Proudly handcrafted in Vietnam
These seagrass storage basket 13 can also be used flexibly as a special natural container in your minimal living room or kitchen.

Inspired by the urban oasis, we hope you can sense the natural harmony when using our woven seagrass basket. After a rushing day at work, it is high time to come home and find peace with the Oasis.

Please note that as the natural products are completely handmade from seagrass, these minimal natural baskets may have slight differences in size, shape, and color from the shown images.