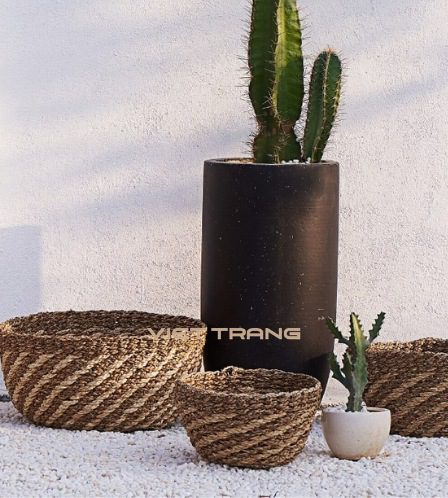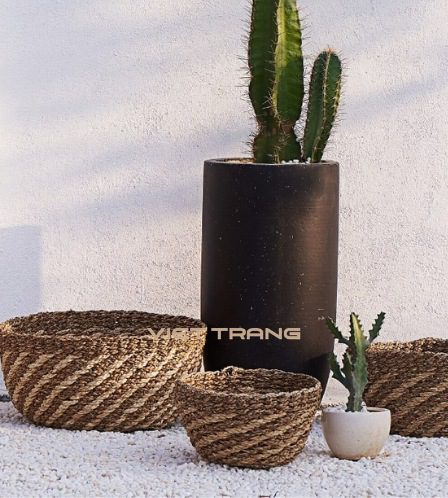 Oasis Seagrass Storage Basket 23 Wholesale
Material:
Corn husk leaf, Seagrass
With a unique open rim and rounded small bottom, these seagrass storage basket 23 designs are surely the best option for your kitchen container. You can fill these baskets with fresh fruits, keys, and sundries, or even use them as an eco-friendly planter pot for your minimal home.
Inspired by a beaming oasis, we hope you can feel the fresh urban vibe hidden within this elegantly crafted basket. After a rushing day at work, it is high time to come home and find peace with the Oasis.
Please note that as the products are completely handmade from natural materials, these environmentally friendly baskets may have slight differences in size, shape, and color from the shown images.
SIGN IN TO CHECK PRICE
Colors:
Natural Brown, Natural White
Concepts:
Highlight Stripes, Mini
Popular Sizes:
S: Dia 30 x H18 M : Dia 36 x H20 L: Dia 45 x H22
Handcrafted in vietnam:
Proudly handcrafted in Vietnam
Be the sun of your own light and enjoy the harmonious rhythm of sunbeam contain within our diagonal stripes baskets. A natural seagrass storage basket 23 designed dedicate lines, it will be your perfect home gadgets, especially your warm kitchen where your family spent time together.