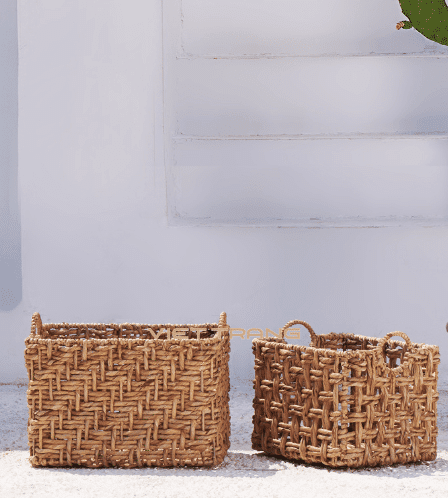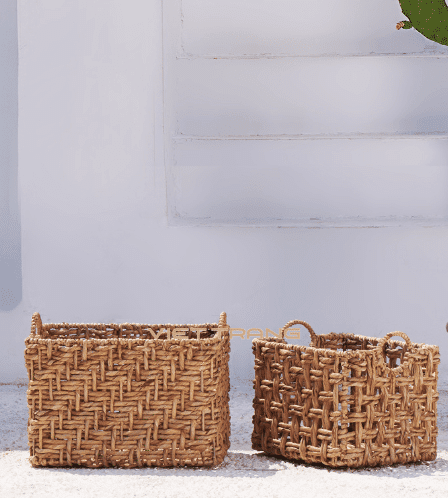 Oasis Water Hyacinth Hamper Basket 16 Wholesale
With such strong texture and firm shape, these water hyacinth hamper basket 16 are easy to sort and decorate along with your other interiors. Use the basket handles for anything from storing toilet rolls in your bathroom, or perhaps keeping all your cleaning products together, the choice is yours!
SIGN IN TO CHECK PRICE
Concepts:
Metal Frame, Planter
Popular Sizes:
L: 45 x 33 x 31 M: 40 x 27 x 29
Handcrafted in vietnam:
Proudly handcrafted in Vietnam
We believe this set of 2 water hyacinth hamper basket 16 will rev up your minimal living space as well as emphasize the green-living vibe of your room.
By simply filling this fiber hamper basket with household stationeries, kid toys, or just home gadgets; this natural basket will undoubtedly become your favorite one in the house.
Inspired by the urban oasis, we hope you can sense the natural harmony when using our eco-friendly handcrafted baskets. After a rushing day at work, it is high time to come home and find peace with the Oasis.
Please note that as the natural products are completely handmade from seagrass, these minimal natural baskets may have slight differences in size, shape, and color from the shown images.