[Best Selling] Handmade Palm Leaf Woven Beach Bag
Product Description
Woven beach bag – The fashion item for a sustainable lifestyle
Classic woven beach bag 100% made from palm leaf fibers that will light up your summer. If you follow an ideal sustainable lifestyle, this natural handbag is a perfect item for you on that journey.  Along with the contemporary design, it also has a perfect size to function which is strong enough to carry all your belongings for everyday use or trips.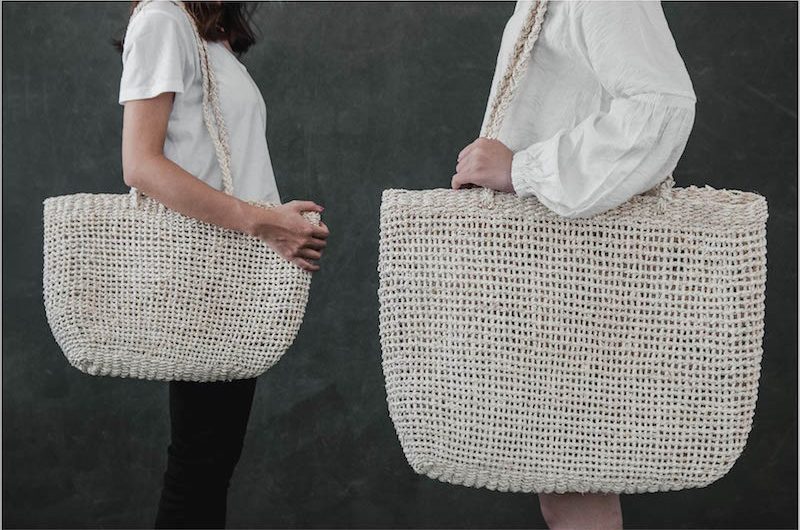 A very classic style woven beach bag for your summer
This eco-friendly handbag has a very classic style and is woven by purest palm leaf fibers, with an elegant natural white color and interesting open-weave details. It has long and durable straps and large space for carrying many personal items.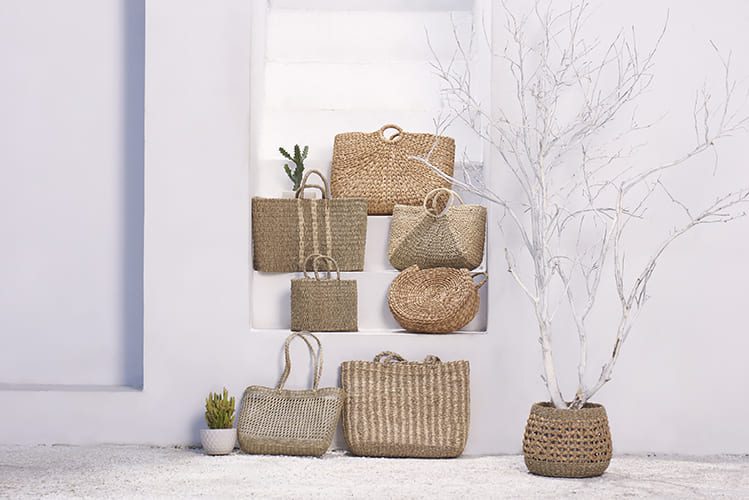 With a fresh and breezy look, it can be used as a fashion accessory for a beach trip. The natural feeling that comes from this handmade product adds more summer vibes when wearing. Its simple yet elegant design makes it suitable for many occasions. Whether it's work, shopping, weekends, or traveling, this bag can meet all the needs of the scene. It will become your "must have " woven beach bag.
Excellent craftsmanship from the talented artisans in Vietnamese traditional villages
This woven beach bag is completely handmade from palm leaf fibers. Our talented artisans in Vietnamese traditional villages are passionate about incorporating the traditional weaving into their work.  After harvested from the fields, the fibers are washed, dried and twisted into rope. With skillful craftsmanship, the artisans guarantee the softness, natural color and durability of the fibers. Then, these fibers are woven into a beautiful beach bag.
[VIDEO]
Elegant products that come from trusted woven beach bag manufacturer
Our design team created this elegant product inspired by the local livelihoods, market consciousness, and their magnificent imagination. Simple but not trivial, this bag goes well with many outfits.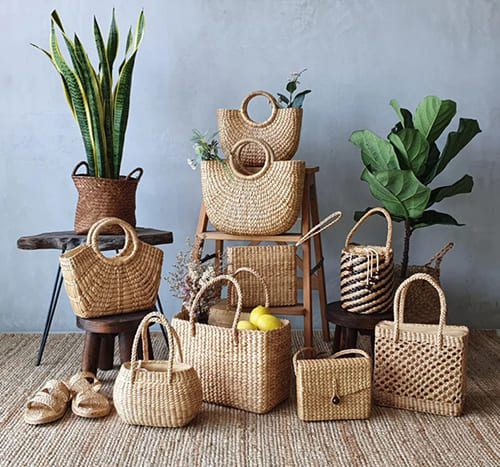 As a trusted woven beach bag manufacturer, we have more than 500 local artisans for large amounts of supply. All products are carefully made by hand and go through a strict quality control process.
For woven beach bag, Viet Trang can offer
Viet Trang wants to deliver the highest-quality products to our partners and make a beneficial influence on the environment through our woven beach bag. This is done through a professional approach and dedication when manufacturing products. 
Particularly, Viet Trang is prepared to develop sample products in accordance with individual customer specifications. utilizing a group of talented artisans that are always producing and innovating to better their abilities. The quality and design are fully guaranteed by Viet Trang to meet customer expectations and descriptions. 
Please note that as this woven beach bag 02 is completely handmade from natural materials, these environmentally friendly handbags may have slight differences in size, shape, and color from the shown images.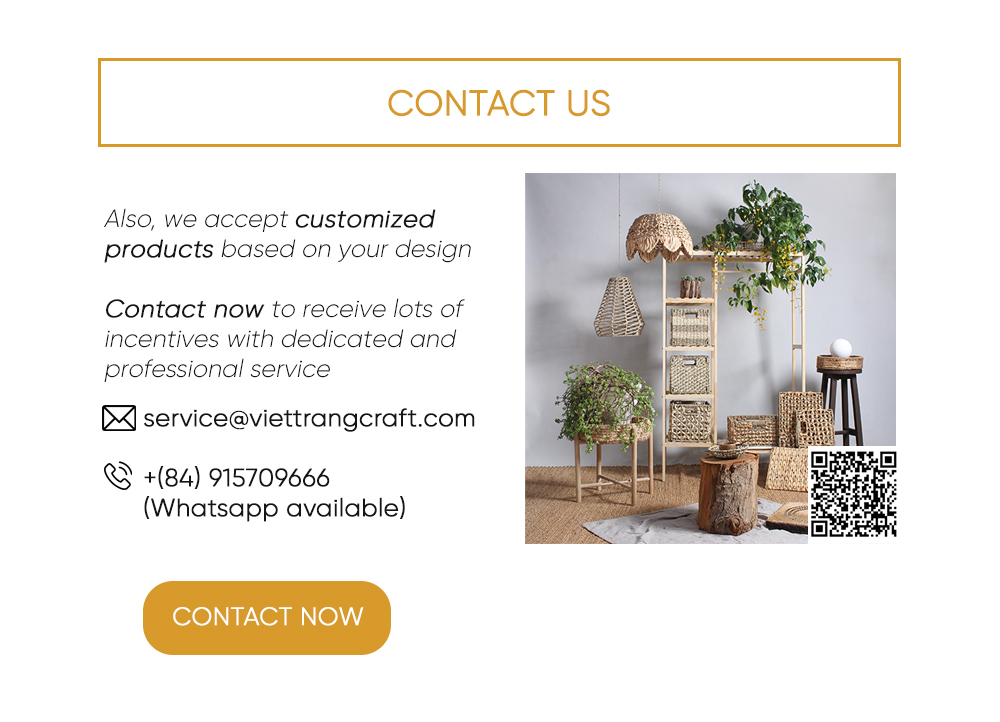 Read More