Collapsible Seagrass Laundry Basket for clothes and toys
Product Description
Seagrass Laundry Basket For Clothes and Toys
Seagrass laundry baskets
must perform multiple functions in a small bathroom. Imagine how much this extra-large basket can contain at once, including clothing, blankets, towels, and socks. 
The user may then fold the baskets and set them in any location if they need an area for cleaning or relaxing. "Fold to fit" baskets to conserve space and money. It may be folded up and is adaptable.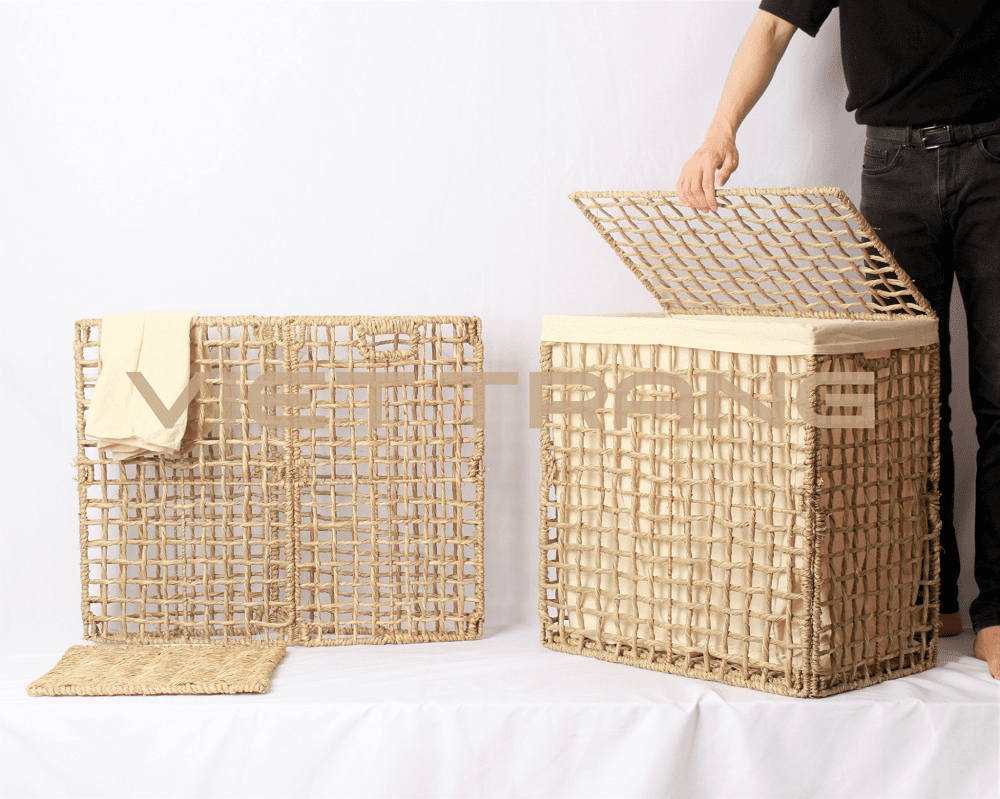 The Perfect Choice For Home Organization!
Whether you place the
woven basket
in your laundry room, bathroom, or entryway, it will help add softness, color, and depth to the room. The fibers from the naturally occurring seagrass are ideal for towels, pillows, and clothing. 
They are made from sustainable materials, blend with any design, and have incorporated handles for simple lifting. The appearance of your living room or other indoor living space will be improved while preserving cleanliness and organization with the help of a
foldable woven basket.
The Top Seagrass Laundry Basket Producer 
Seagrass is a flowering plant that is indigenous to Vietnam, where many rivers and lakes congregate. Vietnamese people have long been cultivating this plant, which grows partially immersed in sources of water. They are employed in the creation of furniture as well as home goods. When dried, seagrass is renowned for being flexible and durable, making it the ideal material for Vietnamese weavers.
The factory of Viet Trang is located in the heart of the oldest traditional village and raw material area. Viet Trang's manufacturing base is in Thanh Hoa province, which has Vietnam's largest and greenest seagrass fields.
Our artisans harvest and process seagrass in a methodical and thorough manner. Therefore, Viet Trang is proud of being the best
seagrass laundry basket
manufacturer in Vietnam.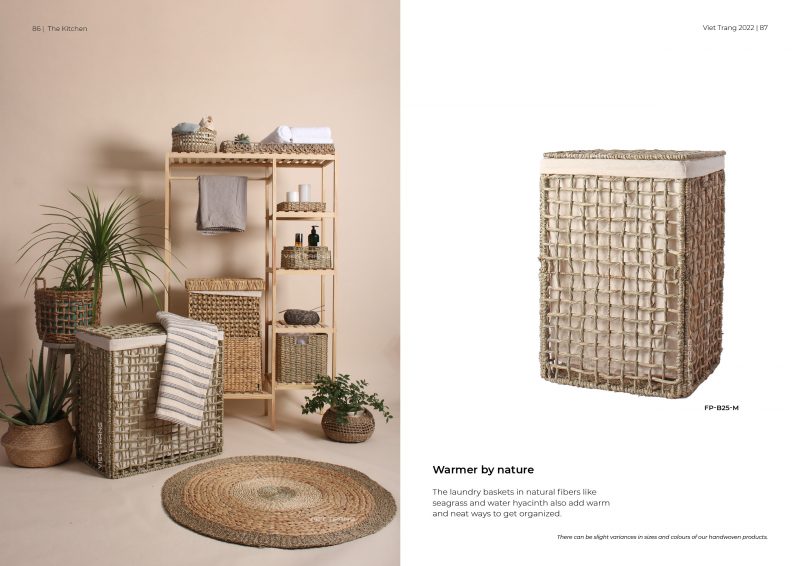 Functional and Fashionable for Home Storage and Decoration
The unique
hamper basket
has one notable feature: it is collapsible! You can use it at any time, whether it is collapsed or expanded. Design that is both functional and fashionable for home storage and decoration.
The collapsible
seagrass laundry basket
has full capacity when unfolded. Put a plant pot in the basket and you're done! It becomes a unique decorative item for your cherished home. 
The
foldable basket
can be used as a flat when folded. It can be stored in a minimal area. Furthermore, the collapsible basket can be used in lobbies, dining rooms, hotels, cafes, and shops, among other places.
For seagrass laundry basket wholesale, Viet Trang can offer: 
–        100% handmade from eco-friendly materials
–        Domestically sourced from Vietnamese farmers nationwide
–        Handwoven by weavers from Nga Sơn Villages, Thanh Hoa province.
–        Non-toxic and sustainably produced.
–        Customizable based on clients' requirements.
Viet Trang wants to deliver the
highest-quality products to our partners
and make a beneficial influence on the environment through our
seagrass laundry basket
. This is done through a professional approach and dedication when manufacturing products.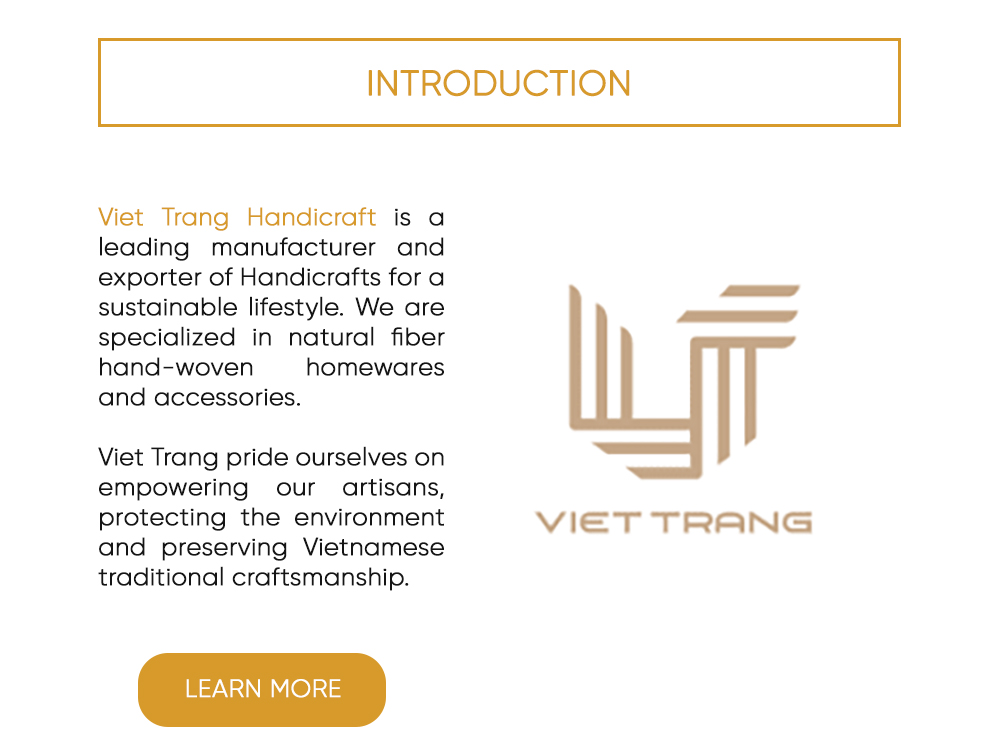 Particularly, Viet Trang is prepared to develop sample products in accordance with individual customer specifications. utilizing a group of talented artisans that are always producing and innovating to better their abilities. The quality and design are fully guaranteed by Viet Trang to meet customer expectations and descriptions.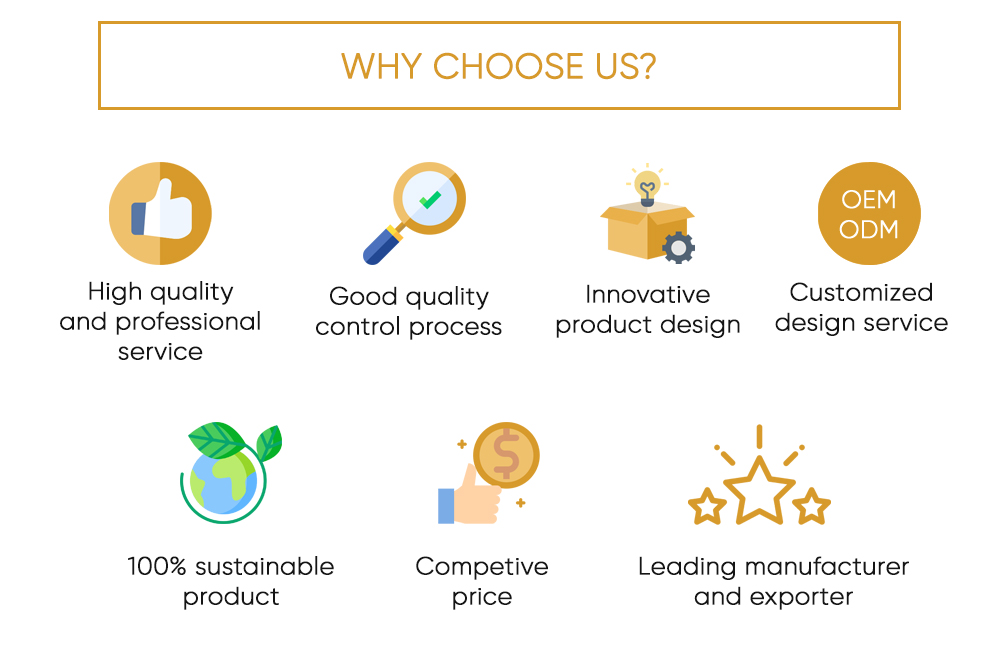 Please note that as this seagrass laundry basket is completely handmade from natural materials, these environmentally friendly products may have slight differences in size, shape, and color from the shown images.
Read More