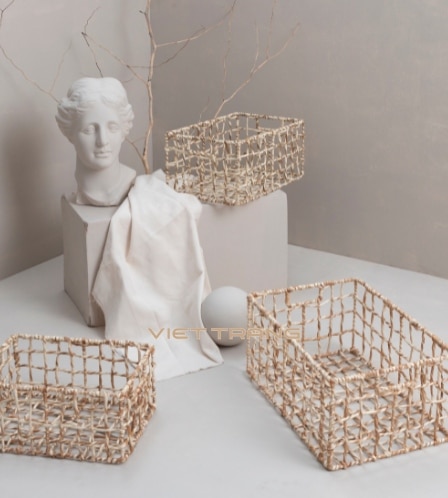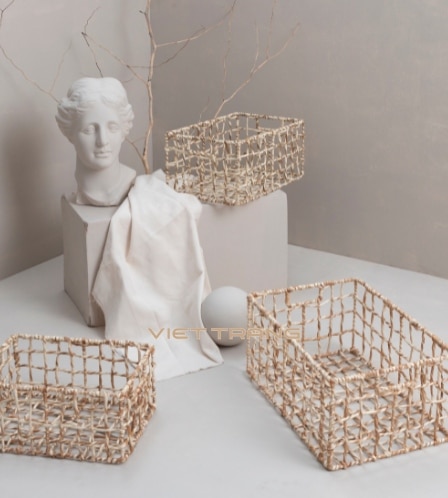 The Studio Seagrass Basket Rectangle 01 Wholesale
Material:
Palm Leaf, Seagrass
Strongly constructed from twisted strings of palm leaf and seagrass, this seagrass rectangle basket offers an effective option for your homewares storage. Proudly handcrafted by the skillful local artisans from the North traditional village of Vietnam.
SIGN IN TO CHECK PRICE
Colors:
Natural Brown, Natural White
Concepts:
Metal Frame, Open Weave, Xmas
Popular Sizes:
S: 33 x 22 x H15, M: 40 x 25 x H18, L: 44 x 30 x H20,
Handcrafted in vietnam:
Proudly handcrafted in Vietnam
It is a great idea to use this seagrass rectangle basket to storage your magazine in the living room or a document container for your workspace to simplify your style at home. Being built with a metal frame and open-weave design, this palm leaf and seagrass product has very strong construction that brings the contemporary storage solution as well as the natural sense to your minimal home.
An art studio" can go beyond its limitation – is a message that inspires us to deliver this thoughtful and beautiful design to you.
Please note that as this seagrass rectangle basket is completely handmade from natural fibers materials, this set may have slight differences in size, shape and color from the shown images.