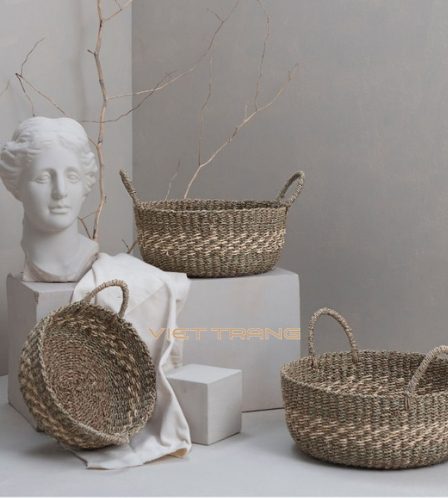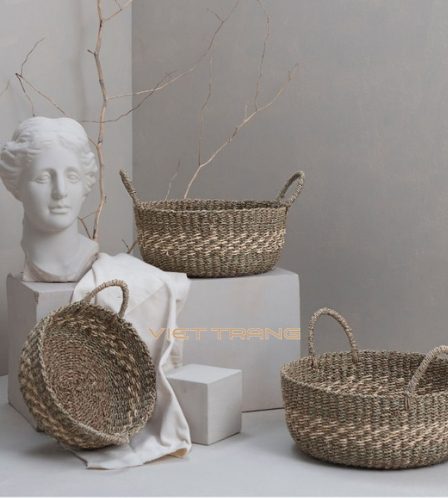 The Studio Seagrass Storage Basket 22 Wholesale
Material:
Corn husk leaf, Seagrass
It is a nice idea to use this palm leaf and seagrass storage basket 22 with a handle to storage your fruits or use it as an eco-friendly seasoning container to complete the rustic looking for the kitchen.
Please note that as the traditional baskets of Vietnam are completely handmade from natural materials, handicraft products may have slight differences in size, shape, and color from the shown images.
SIGN IN TO CHECK PRICE
Colors:
Natural Brown, Natural White
Concepts:
Highlight Stripes, Xmas
Popular Sizes:
L: Dia 37 x H17 M: Dia 34 x H15 S: Dia 30 x H13
Handcrafted in vietnam:
Proudly handcrafted in Vietnam
Applying this natural woven seagrass storage basket 22 as an environmentally friendly item at every corner of your home helps you to sense the breath of nature whenever you need to relax.
An art studio can go beyond its limitation – is a message that inspires us to deliver this thoughtful and beautiful seagrass storage basket 22 to you.