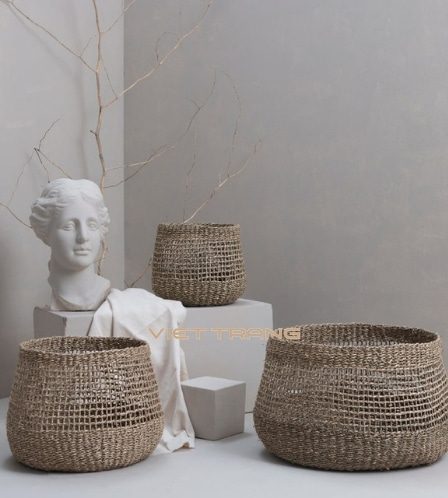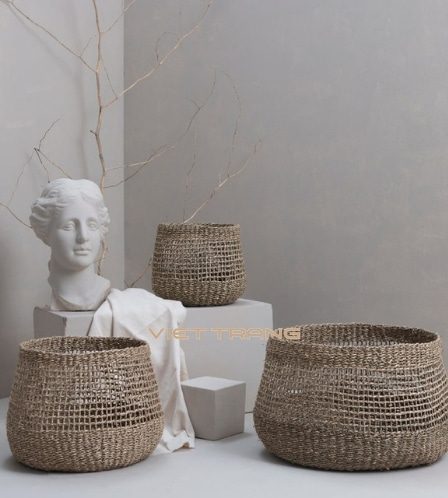 The Studio Seagrass Storage Basket 29 Wholesale
Place a natural seagrass storage basket 29 in your laundry room or applying in the bedroom for your pillow and blanket. This basket can add a tidy and green look to your sustainable lifestyle also highlighting your minimal living space. And it is also designed in multiple sizes and easy to stackable.
Please note that as the seagrass storage basket 29 is completely handmade from seagrass and palm leaf, this environmentally friendly basket may have slight differences in size, shape, and color from the shown images.
SIGN IN TO CHECK PRICE
Concepts:
Classic, Open Weave
Popular Sizes:
L: Dia 45 x H30 M: Dia 36 x H27 S: Dia 26 x H23
Handcrafted in vietnam:
Proudly handcrafted in Vietnam
Minimally and beautifully organizing your home with the versatile large round seagrass storage basket 29. These open-weave hampers have never gone out of style as they bring a great natural vintage vibe to your living space.
An art studio can go beyond its limitation – is a message that inspires us to deliver this thoughtful and beautiful seagrass storage basket 29 to you.