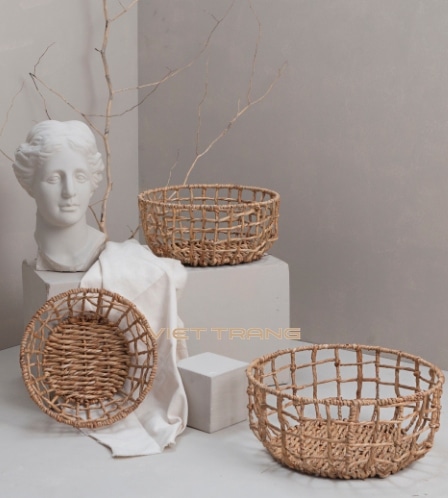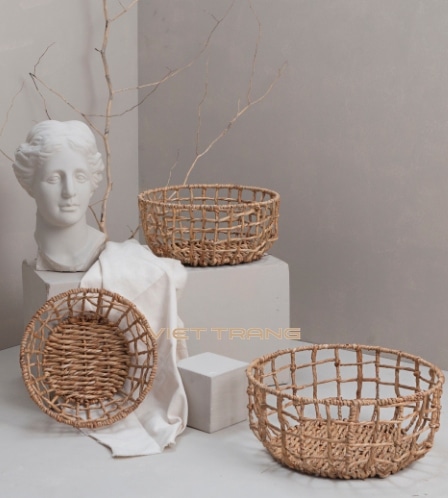 The Studio Water Hyacinth Basket Rectangle 07
This stylish rustic storage basket with open weave design can become ideal home storage for the kitchen, the bathroom and the living room. This basket was completely produced by a talented weaver working at a Vietnamese traditional village.
SIGN IN TO CHECK PRICE
Concepts:
Metal Frame, Mini, Open Weave, Xmas
Popular Sizes:
S: Dia 30 x H18, M: Dia 35 x H25, L: Dia 40 x H22
Handcrafted in vietnam:
Proudly handcrafted in Vietnam
Let's fill this rustic storage basket with fruits and place in the kitchen or storage it with your clothes and towels to complete the beautifully contemporary look of your home. We hope the designs of our open weave water hyacinth products will remind you that "There is a crack in everything. That's how the light gets in" as beautiful words of the songwriter Leonard Cohen.
"An art studio" can go beyond its limitation – is a message that inspires us to deliver this thoughtful and beautiful design to you.
Please note that as this rustic storage basket is completely handmade from natural materials, the handicraft products may have slight differences in size, shape and color from the shown images.