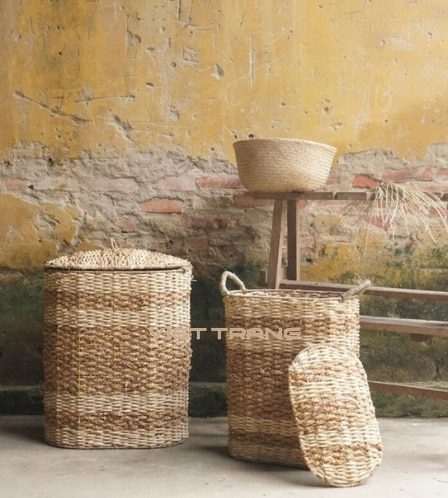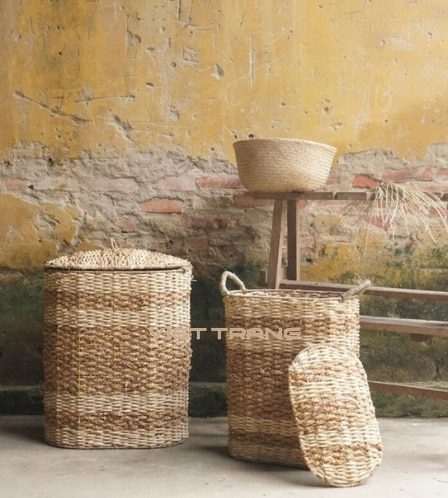 Water Hyacinth Laundry Basket Wholesale
Material:
Corn husk leaf, Water hyacinth
Upstyle your room with our water hyacinth laundry basket. Made from sustainable natural fibers, find your joy to laundry day with the stunning lid laundry basket. They come in 2 sizes which have several functions from plant storage to homeware items container.
Colors:
Natural Brown, Natural White
Concepts:
Extra Large, Highlight Stripes
Popular Sizes:
M: 40 x 27 x H50, L: 46 x 33 x H60
Handcrafted in vietnam:
Proudly handcrafted in Vietnam
This water hyacinth laundry basket is 100% useful for your daily lives thanks to its flexibility in containing stuff from home gadgets, old books to kid's toys. It also can be the perfect eco-friendly home interior that you need for the living room, bedroom or even your storehouse.
This product is purely hand weaved from the finest twisted strings of water hyacinth and corn husk leaf by our local artisans. With the stripes pattern inspired by the ancient Mekong River, we hope these traditional baskets will rev up your minimal home as well as relish the green lifestyle of the house.
Please note that as this water hyacinth laundry basket is completely handmade from natural materials, the products may have slight differences in size, shape and color from the shown images.