New Arrival Indoor Wicker Planter Baskets
Product Description
Indoor wicker planter baskets
Bottomless Planter Basket – Trendy & convenient decor for a modern house
Plants are necessary to create an ambient atmosphere in your beloved garden and home. However, they will be more beautiful if owners decorate plants with
wicker planter baskets
. Handwoven planters from seagrass, water hyacinth, or other natural materials are excellent decorating items for indoor and outdoor spaces.
And the home place is the first impact that comes from lifestyle. An area with many trees can help people be more likely to feel the serenity and relax, prompting them to have a concept of earth and life-saving in mind.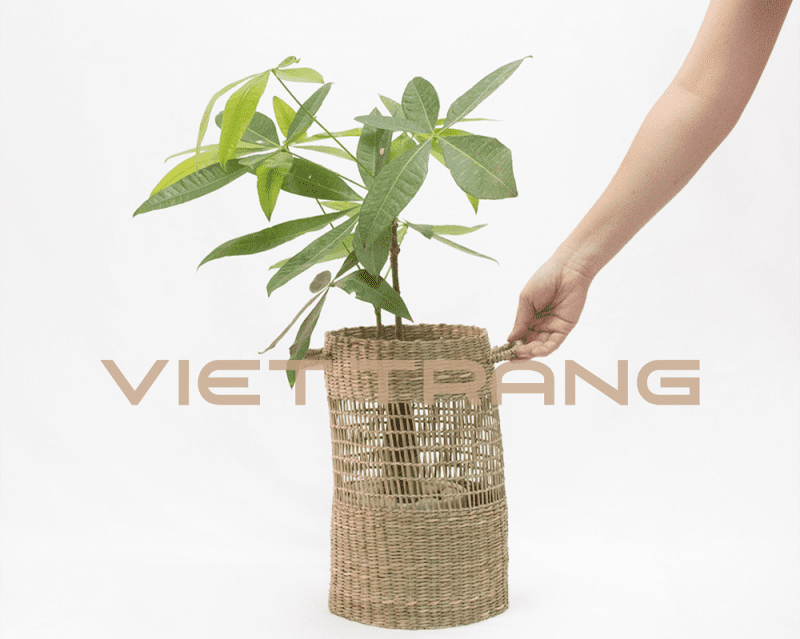 Home-grown plants somehow improve living space, purify the air and protect the environment. And thus they are going on the way of achieving sustainable living, which enhances the exploding of woven pot planters. 
Decorate your home in a unique way with wicker planter baskets
Although wicker planter baskets are not new items, they still play a significant role in home decoration. This bottomless tree planter is woven from 100% water hyacinth with two handles at the sides. 
The bottom is removed so that you can easily put the plant pot in, remove it or change a new planter basket. This tree skirt can also protect your plant pot from scratches or any damage from external forces.
So perfect for home decor in 2022
If you follow a Rustic, Boho, or Scandinavian home decor style, these planters can contribute to your space with natural colors such as brown, white, and green in different shades. A wicker planter basket as this item is suitable for every corner of your home such as the living room, bedroom, bathroom shelf, or even in your dining area. 
Besides the contribution of aesthetics to your home, tree skirt wicker planter baskets can add to the atmosphere a unique smell of nature..
Using products made from natural materials, you can naturally acquire aroma therapy in your own house without going anywhere. Seagrass, water hyacinth, and palm leaf,… can release a special perfume that helps you to relax and loosen all your nerves.
Be mindful of your decoration
This beautifully woven tree skirt wicker plant basket is made from 100% water hyacinth – a natural material from local places. Don't worry about the material: we can assure you that this planter is durable and of high quality. Water hyacinth is selected from our traditional villages in Vietnam and then woven by skillful and professional Vietnamese artisans.
For woven planter basket wholesale, Viet Trang can offer:
100% handmade from eco-friendly materials

Domestically sourced from Vietnamese farmers nationwide

Handwoven by weavers from Nga Sơn Villages, Thanh Hoa province.

Non-toxic and sustainably produced.

Customizable based on clients' requirements.
Viet Trang wants to deliver the highest-quality products to our partners and make a beneficial influence on the environment through our
wicker planter baskets
. This is done through a professional approach and dedication when manufacturing products.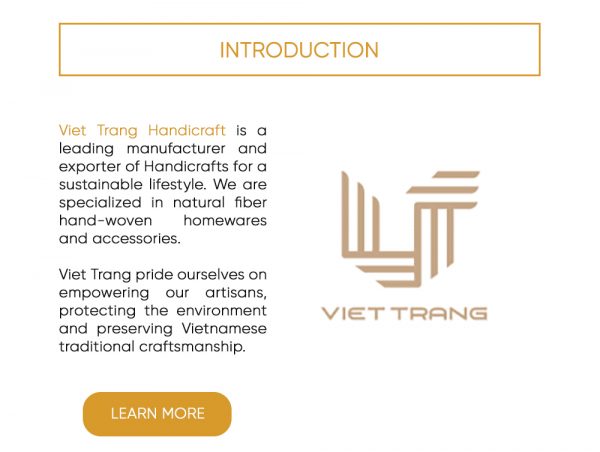 Please note that as these wicker planter baskets is completely handmade from natural materials, these environmentally friendly handbags may have slight differences in size, shape, and color from the shown images.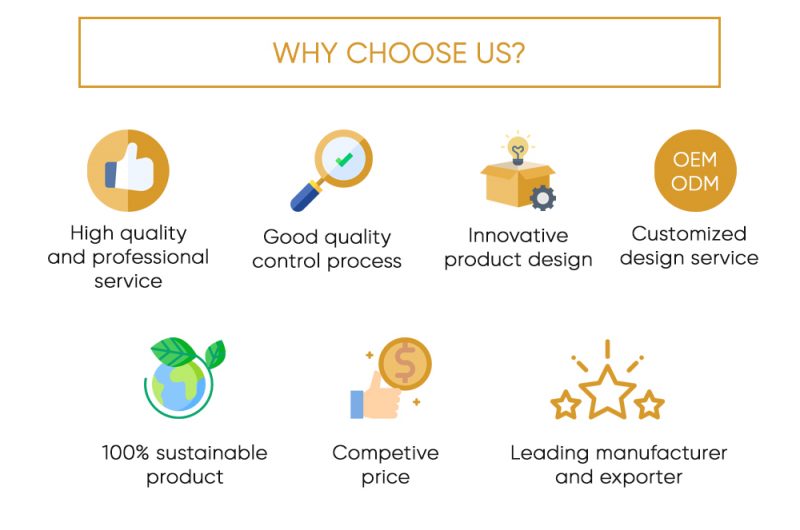 Read More