Modern Rustic Woven Coconut Basket
Product Description
Modern Rustic Woven Coconut Basket
The one-and-only basket design of this collection- is the woven coconut basket. You will be amazed by the durability and unique texture of coconut fiber once you touch it.
The hand-woven Coconut leaf basket is a lovely addition to any living area, dining room, or kitchen. It is made from coconut leaves. The basket also makes a wonderful gift idea and a wonderful addition to kitchen home decor. The basket is made with solely coconut leaves and is environmentally friendly.
These large baskets are incredibly essential if you are in need of a dry log container or planter pots for your sustainable garden.
We got you rugged and flexible design
This is a contemporary-looking product. It can be used as a plant basket as well as a basket for your child's clothes and toys.
This large natural basket can be used as a garden basket for your plants or as a place to put all of your extra blankets and pillows for cozy nights. This handmade basket showcases your modest living arrangements while giving your zero-waste lifestyle a neat and natural appearance.
Coconut Fiber – The Eco-Friendly Material
Coconut fiber is an environmentally friendly raw material whose use increases the fibers' capacity to be used over their entire life cycle. 
The coconut fiber must go through a protracted process of harvesting, drying, sifting, and splitting before being weaved into baskets. Local artisans frequently blend coconut fiber with other materials like metal to build storage baskets that are more durable. 
With Viet Trang, the phases of material management before knitting are exceedingly tight and thorough right from the time of harvest in order to serve woven coconut basket wholesale and become a trustworthy partner.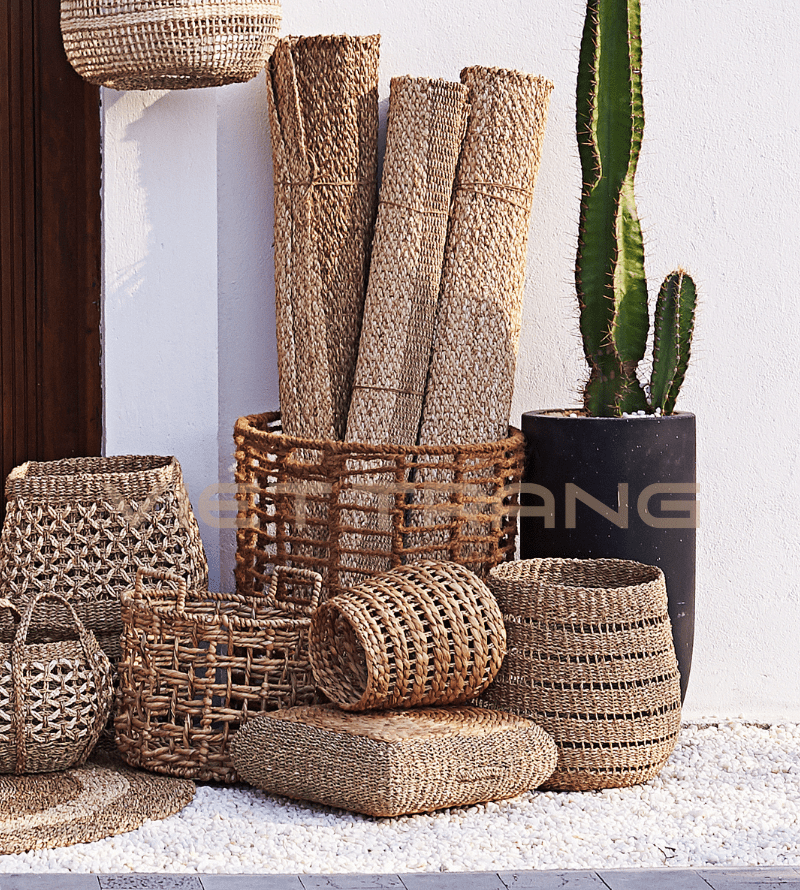 Minimalism with coconut basket – The trend of this year
Modern minimalist design is more common than ever. Learn what's popular in the world of contemporary minimalism with the woven coconut basket wholesale, whether you're trying to update the look of your entire house or just a drab corner.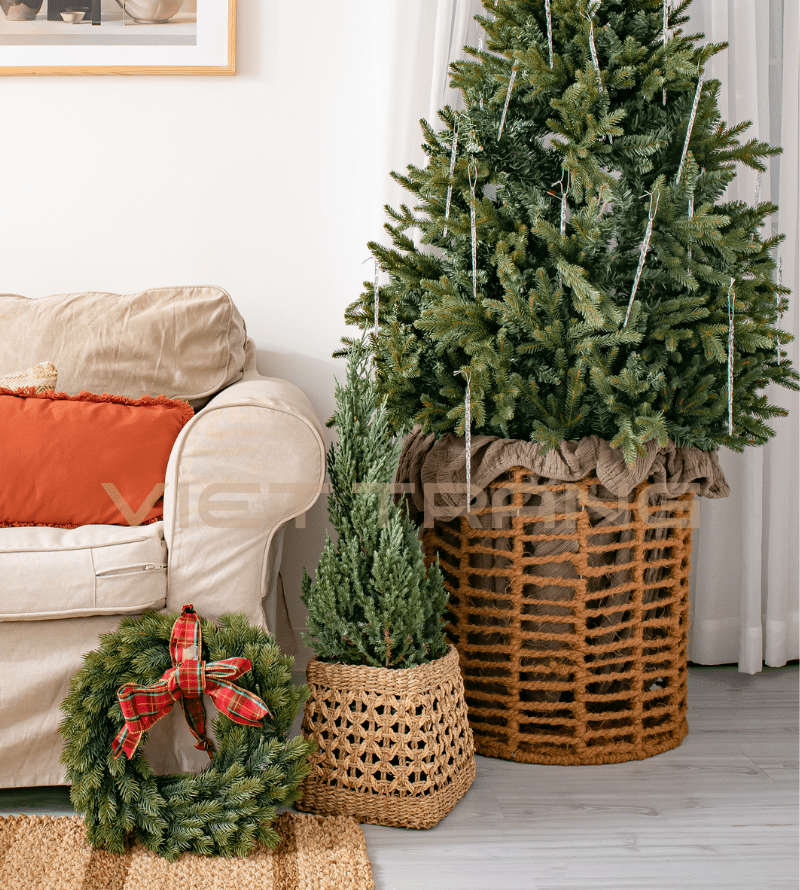 Whether you prefer minimalism or not, the basket will give your home a cozy feel. Along with being aesthetically pleasing, this sturdy, braided coconut basket encourages a conscious lifestyle that respects both the owner's home and the surrounding environment.
>> Check out Viet Trang style <<
For woven coconut basket wholesale, Viet Trang can offer: 
–        100% handmade from eco-friendly materials
–        Domestically sourced from Vietnamese farmers nationwide
–        Handwoven by weavers from Nga Sơn Villages, Thanh Hoa province.
–        Non-toxic and sustainably produced.
–        Customizable based on clients' requirements.
Viet Trang wants to deliver the highest-quality products to our partners and make a beneficial influence on the environment through our woven coconut basket. This is done through a professional approach and dedication when manufacturing products. 
In particular, Viet Trang is prepared to develop sample products in accordance with individual customer specifications. We utilize a group of talented artisans that are always producing and innovating to better their abilities. Quality and design are fully guaranteed by Viet Trang to meet customer expectations and descriptions.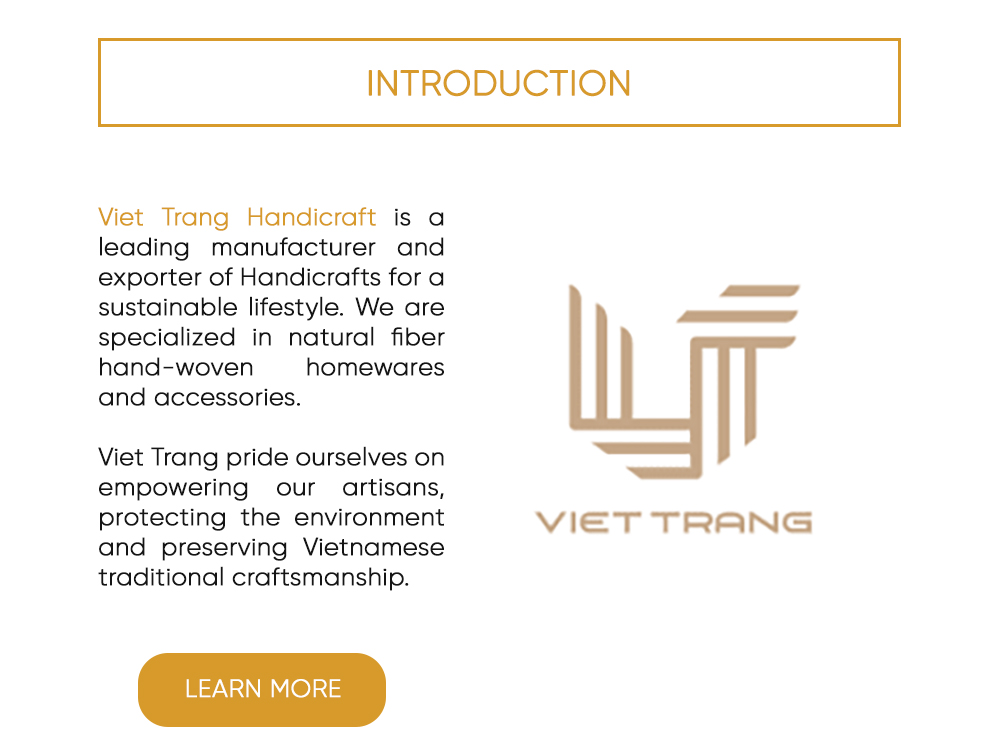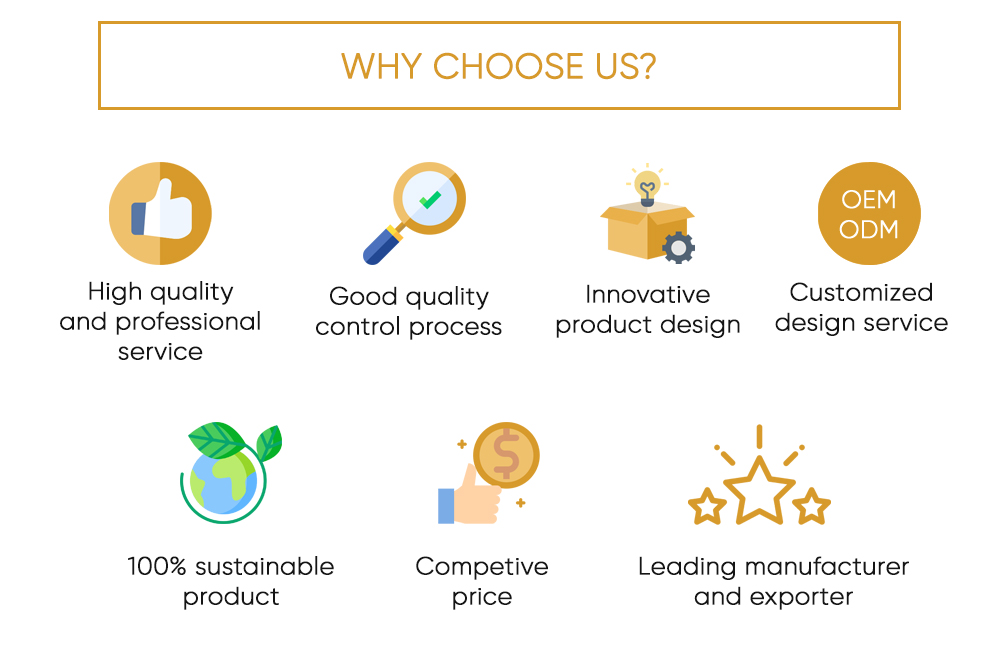 Please note that as this woven coconut basket is completely handmade from natural materials, these environmentally friendly products may have slight differences in size, shape, and color from the shown images.
Read More