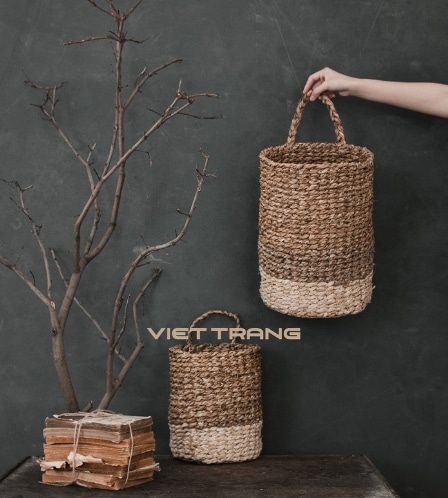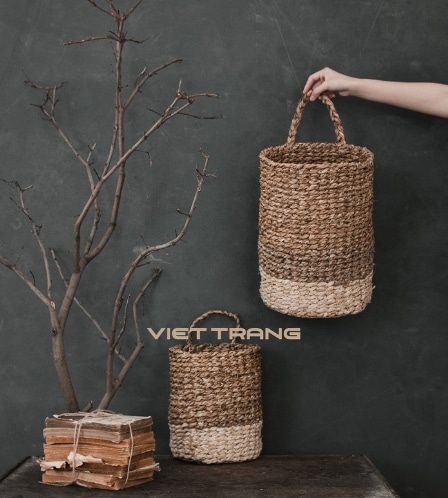 [Best Selling] Wovenery Seagrass Basket Handles 14
Material:
Corn husk leaf, Seagrass
Hang this home woven seagrass basket on the wall or place it under your sofas to organize your kinds of stuff for space-saving. You can easily feel the rough texture of local materials and inhale the richness of natural aroma. Purely handwoven from eco-friendly fibers by the Vietnamese talented craftswomen.
SIGN IN TO CHECK PRICE
Colors:
Natural Brown, Natural White
Popular Sizes:
L: Dia 30 x H53, M: Dia 20 x H40
Handcrafted in vietnam:
Proudly handcrafted in Vietnam
With this special skinny and high shape, this woven seagrass basket can store all your clothes and towels or can be used as a special hanging pot for your plants. It can add a tidy and natural look to your zero-waste lifestyle also highlight your minimal living space. Thanks to our talented artisans, this natural interior item is completely handwoven from seagrass and corn husk leaf.
Being inspired by the Wabi-Sabi philosophy – finding beauty in the imperfections and appreciating the simplest thing in life, we hope the product can bring you back to nature as being an essential basket in your daily life.
Please note that as this woven seagrass basket is completely handmade from natural materials, the products may have slight differences in size, shape, and color from the shown images.