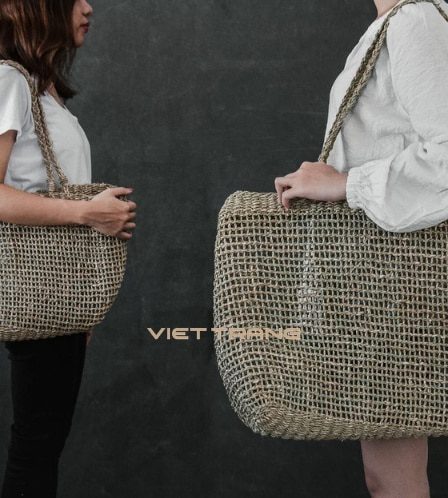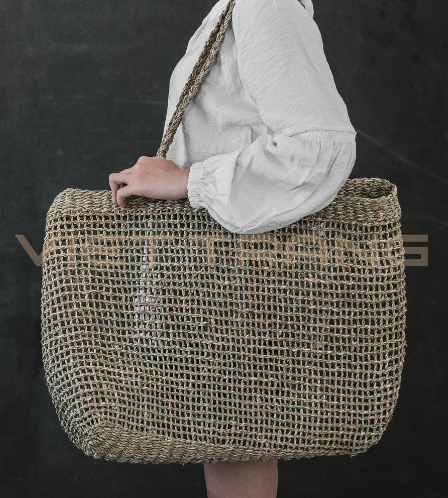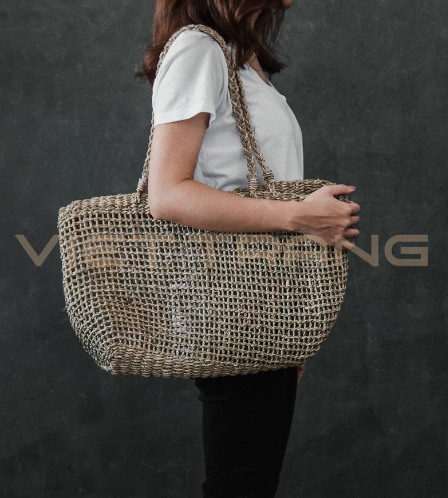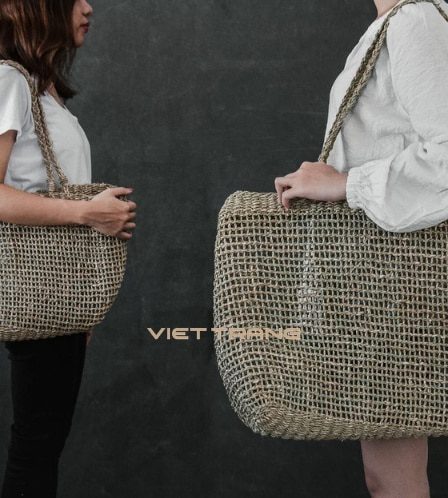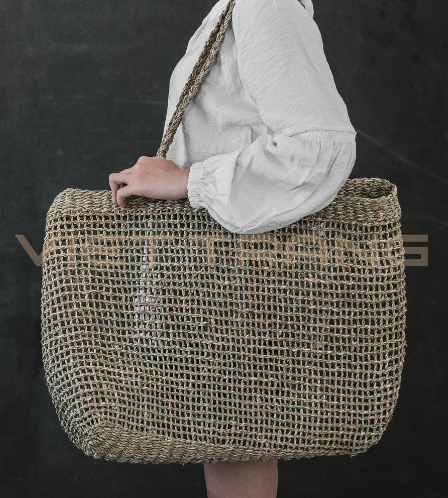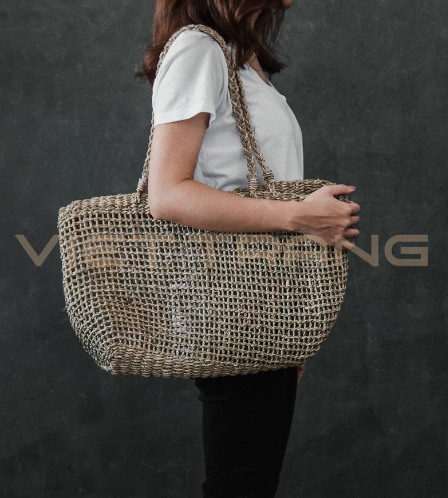 [Best Selling] Wovenery Seagrass Beach Bag 03
Made of natural seagrass fibers that only manually harvested and produced by the Vietnamese local craftswomen, this nordic handbag is an ideal item for a green-lifestyle. This bag has enough room for your stuff for travel, daily necessities, and other personal items.
SIGN IN TO CHECK PRICE
Popular Sizes:
L: 50 x 15 x H85, M: 40 x 15 x H75
Handcrafted in vietnam:
Proudly handcrafted in Vietnam
Let's carry this nordic handbag everywhere, to the beach and wander around the city. With its fibers scent and rough texture, it is a perfect companion for your daily journey which is strong enough to carry all your belongings as soft enough to balance the hectic life.
Thanks to our talented craftswomen, this seagrass handbag is weaved beautifully from natural materials. This Vietnamese bag's inspiration is from Wabi-Sabi philosophy, accepting the imperfection and appreciating the simplicity in life. We hope this simple design can be a useful and stylish item for your daily life to help you enjoy a sustainable lifestyle.
Please note that as this nordic handbag is completely handmade from natural materials, the products may have slight differences in size, shape, and color from the shown images.