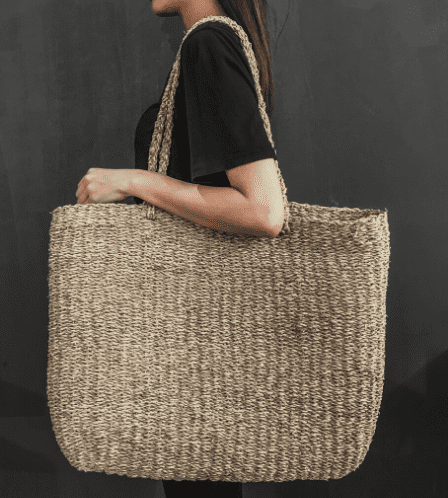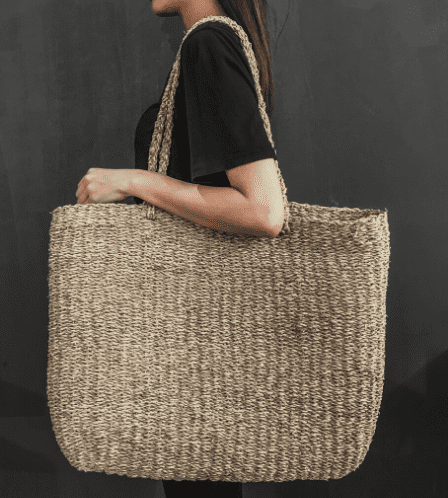 Wovenery Woven Seagrass Handbag 08
The woven seagrass handbag is perfect for daily use or occasional travel. It is durable and strong enough to carry all your belongings, but soft enough to balance the hectic life. This bag is proudly handmade by the weaver in Nga Son Traditional Village.
SIGN IN TO CHECK PRICE
Popular Sizes:
L: 50 x 15 x H40/85, M: 40 x 15 x H30/75
Handcrafted in vietnam:
Proudly handcrafted in Vietnam
As bringing the minimalism scene, this Vietnam natural shoulder bag is a combination of traditional values and modern style. Not only this is an ethical fashion item, but it also has the perfect size to function which is strong enough to carry all your belongings for everyday use or trips.
This beautiful seagrass handbag is purely hand weaved from the finest natural fibers by our local artisans. Being inspired by the Wabi-Sabi philosophy – finding beauty in the imperfections and appreciating the simplest thing in life, we hope this handwoven bag can bring out the "the beauty of imperfection" you need.
Please note that as these fiber handbags are completely handmade from natural materials, the products may have slight differences in size, shape, and color from the shown images.