Stripe Design Seagrass and Palm Leaf Bulk Napkin Rings
Material:
Palm Leaf, Seagrass
Product Description
Seagrass and palm leaf bulk napkin ring with a striped design
With
bulk napkin ring,
you will most likely notice an increase in peace and clarity in the kitchen. Just try it, it might even make everything taste better!… And for that reason,
handwoven bulk napkin ring
by seagrass and palm leaf, the basic design is always ready for serving.The braided napkin rings are in superb vintage shape. 
The ideal addition to your kitchen, dining room, or outdoor space.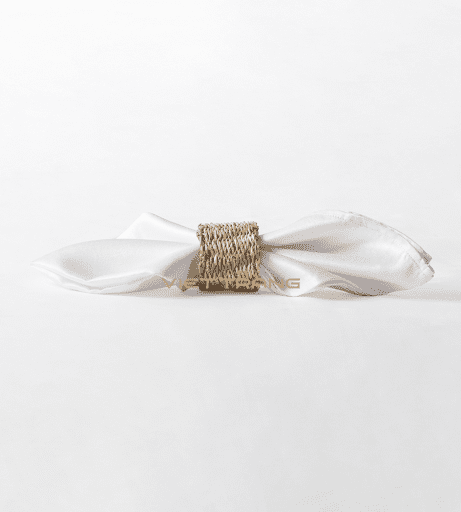 Beautiful handmade napkin rings for any occasions
The elegant
woven bulk napkin ring
is the ideal choice for every occasion, including formal dinners, wedding receptions, family gatherings, banquet events, everyday meals, celebrations, Thanksgiving, and Christmas. These ornamental bulk napkin rings can also be given as a present to loved ones.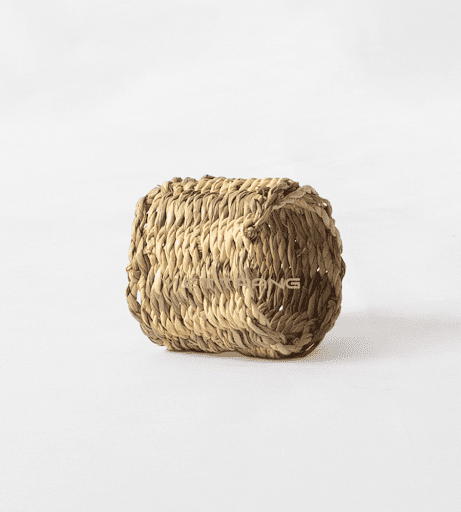 Display your preferred ornamental napkins inside these lovely
handmade napkin rings
to accentuate your table setting.
Sustainability in your kitchen decoration
The market is moving in the direction of a more
sustainable lifestyle
. A sustainable lifestyle is no longer as active or energetic as it once was, but it is increasingly becoming the standard as people realize how important balance is. The first effect is a result of your way of life, how you live, and how you decorate your kitchen.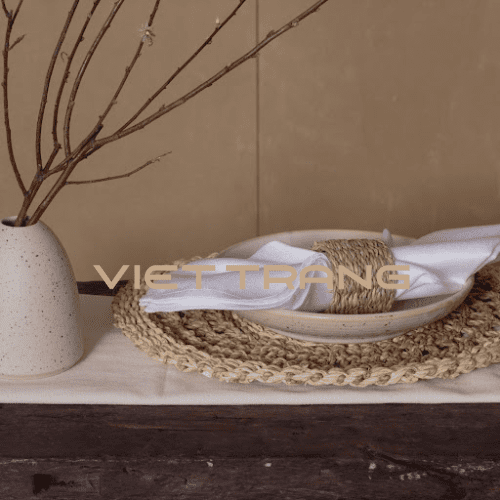 Making your home feel more natural will encourage you to spend less energy and resources on a regular basis. Understanding the current trend, Viet Trang launched a
bulk wicker napkin ring
as a decorative for your sustainable kitchen design.
Other eco-friendly bulk wicker napkin rings for you to choose from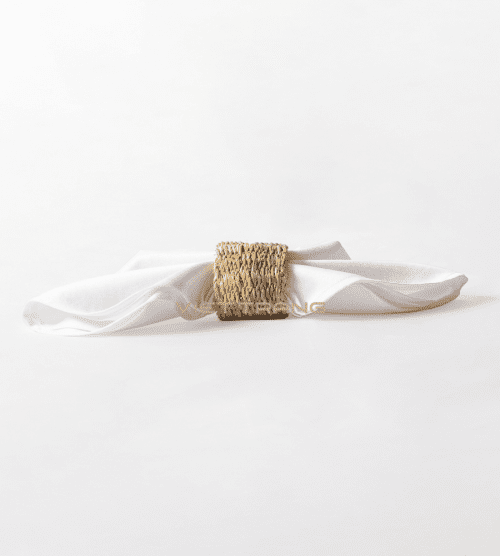 High quality material from the Vietnam manufacturer 
Seagrass is a very environmentally friendly material that's frequently utilized to create hamper baskets. Seagrass naturally grows in Southeast Asia's salty coastal regions, and in Vietnam, the provinces with the highest concentrations of this plant are Thanh Hoa and Thai Binh. 
The Nga Son district is recognized as having the greatest quality seagrass production and the largest area in general. Therefore, as a leading seagrass handicraft manufacturer from the Nga Son area, Viet Trang always brings handwoven items, like
bulk napkin ring
, seagrass basket wholesale and seagrass rug wholesale and so on, that are made from high-quality materials of this area.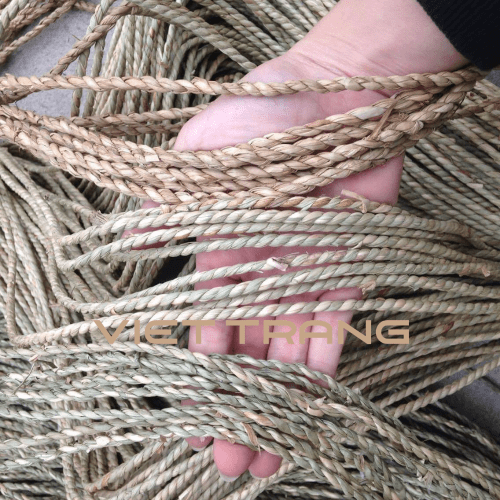 For bulk napkin ring, Viet Trang can offer: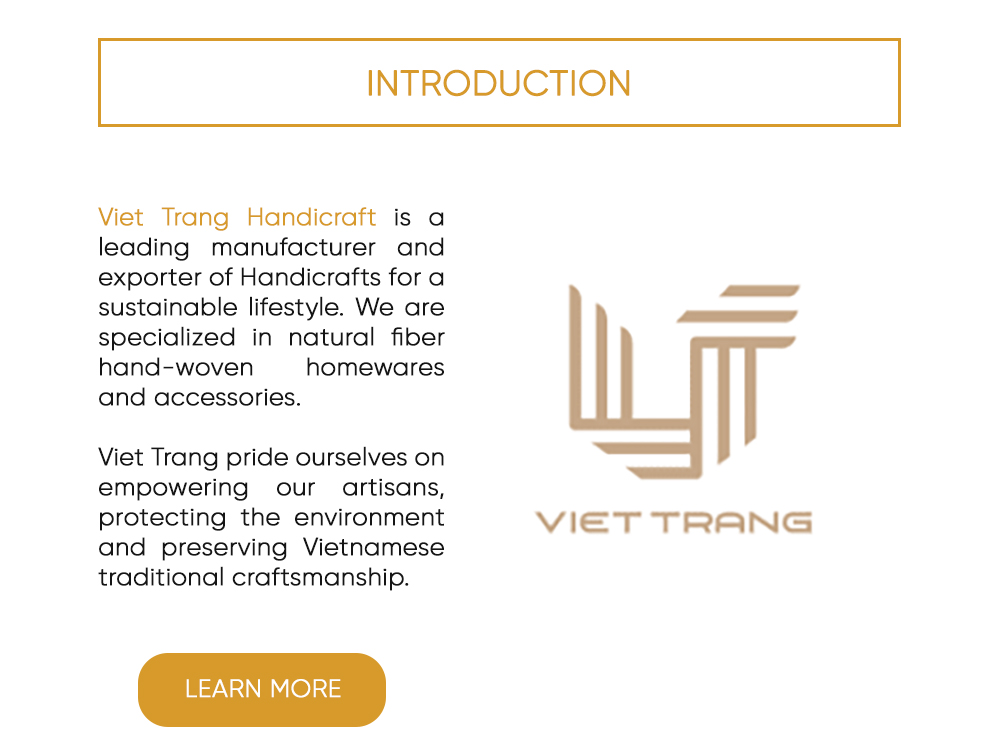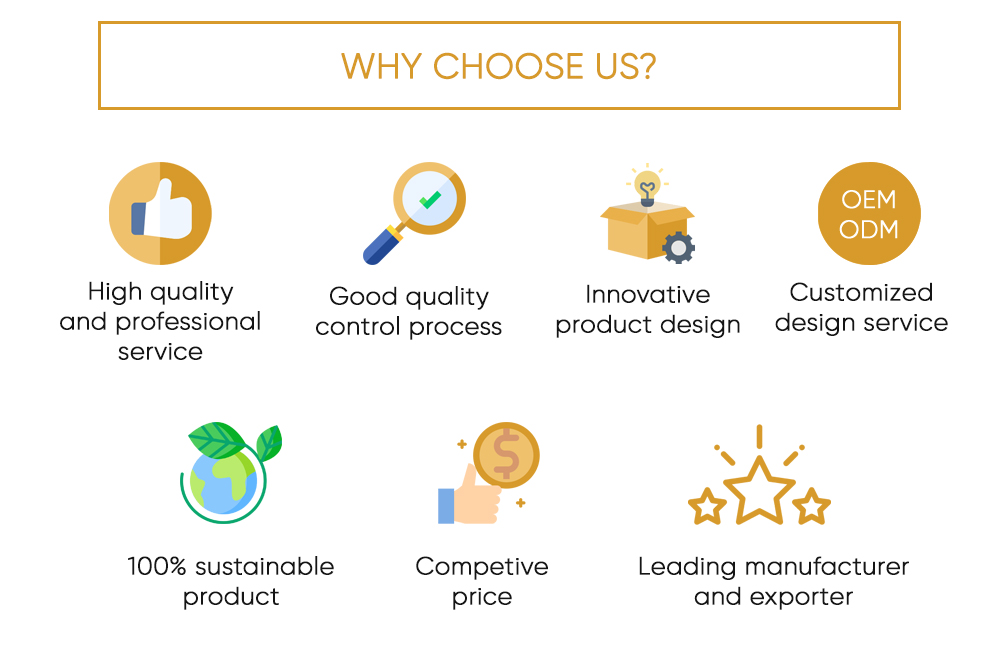 Viet Trang wants to deliver the highest-quality products to our partners and make a beneficial influence on the environment through our
bulk napkin ring
. This is done through a professional approach and dedication when manufacturing products. 
Please note that as this bulk napkin ring is completely handmade from natural materials, these environmentally friendly handbags may have slight differences in size, shape, and color from the shown images.
Read More