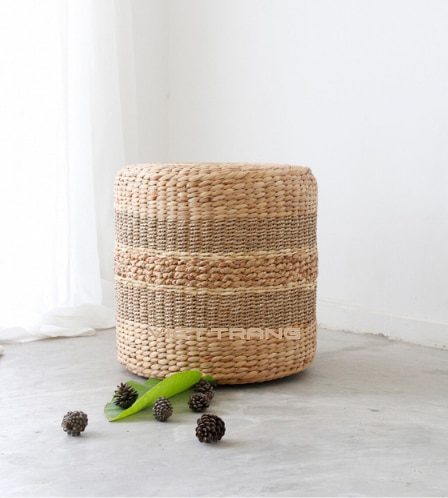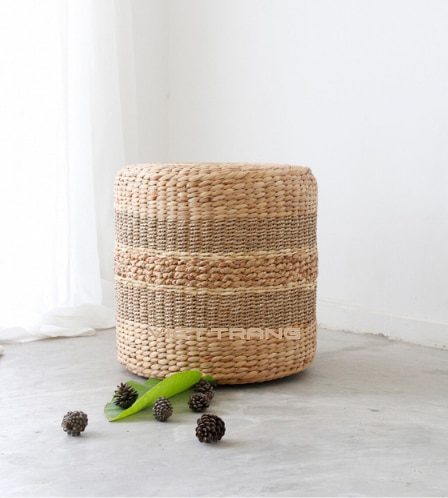 [Best Selling] Greenery Seagrass Footstool 01
Material:
Corn husk leaf, Seagrass, Water hyacinth
With its unique and fascinating natural scent, this seagrass braided pouf will be the perfect interior for your sustainable lifestyle. A medium round pouf made by 3 different Vietnam fibers, serving your tiniest needs from seating to decorating.
SIGN IN TO CHECK PRICE
Colors:
Natural Brown, Natural Green, Natural White
Popular Sizes:
Dia 40 x H40
Handcrafted in vietnam:
Proudly handcrafted in Vietnam
By placing this round braided pouf next to the sofa in the living room or in your bedroom, you can create a cozy family seating space or a natural coffee table for some books. We genuinely hope this item can help you enjoying the minimal lifestyle as well as bringing the eco vibe motivated by the nature-oriented pan-tone – Greenery.
As it is purely hand weaved from twisted strings of seagrass, water hyacinth and corn husk leaf by our local artisans, we believe this braided pouf interior will highlight the urban serenity that your room is looking for.
Please note that as this pouf is weaved from natural materials, the product may have slight differences in size, shape and color from the shown images.