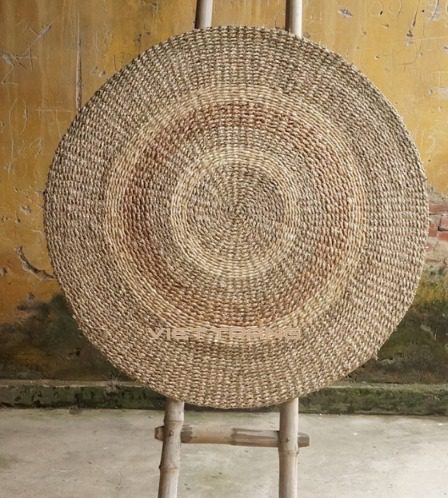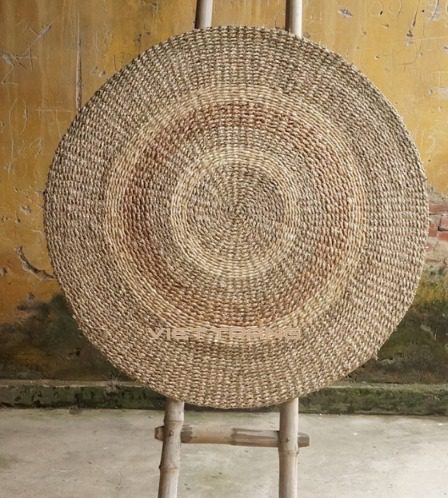 [Best Selling] Mekong River Seagrass Rug Round 07
Material:
Corn husk leaf, Seagrass, Water hyacinth
An elegant and authentic natural large round rug to refresh the living space will be a good idea for your home decoration. This rug is completely handmade by our skillful local craftswoman, carefully perfected in each stage from collecting the seagrass to weaving the final lines of pattern stripes.
SIGN IN TO CHECK PRICE
Colors:
Natural Brown, Natural Green, Natural White
Concepts:
Highlight Stripes, Xmas
Popular Sizes:
S: Dia 90, M: Dia 120, L: Dia 150, XL: Dia 180, XXL: Dia 200
Handcrafted in vietnam:
Proudly handcrafted in Vietnam
Let's bring an eco vibe to your modern home by placing this beautiful natural large round rug in the living room or any rooms you wish. This rug is completely hand-woven from seagrass, water hyacinth, and corn husk leaf by our skillful local weavers.
With the river flows story sketched on it by the artisans, we hope this striped rug will soften the sharp and harsh edges that some minimal spaces can have as helping you to relish the green lifestyle.
Please note that as the products are completely handmade from natural materials, the products may have slight differences in size, shape, and color from the shown images.