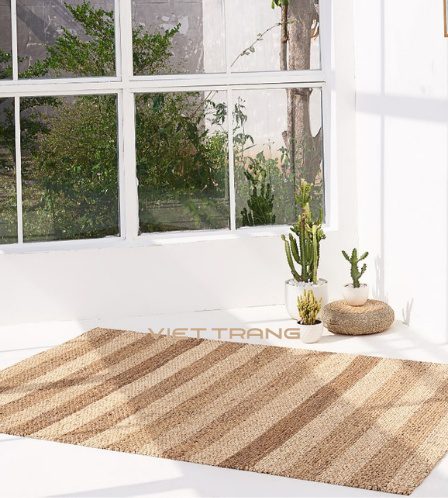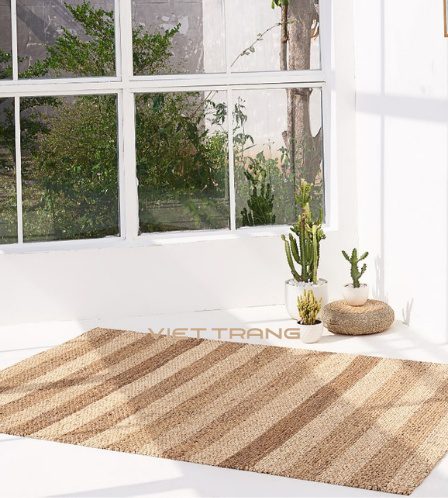 Oasis Seagrass Natural Area Rug 02 Wholesale
Material:
Corn husk leaf, Water hyacinth
With a classic yet striking texture, this natural area rug 02 brings a sense of comfort and elegance to your space. Can choose between many sizes, the natural area rug 02 suitable for any space even the small space. It will be the unique twist for your minimal home when placing it under the beds, sofas, or in your kids' room as their playground. It is purely handcrafted from local resources seagrass and corn husk leaf by our skillful artisans.
Please note that as the products are completely handmade from natural materials, these hand-weaved rugs may have slight differences in size, shape, and color from the shown images.
SIGN IN TO CHECK PRICE
Colors:
Natural Brown, Natural White
Concepts:
Highlight Stripes, Xmas
Popular Sizes:
S: 180 x 120 M: 215 x 150 L: 260 x 180 XL: 310 x 200
Handcrafted in vietnam:
Proudly handcrafted in Vietnam
If there is one thing that you can always count on, is that natural area rug 02 has never been out of style. Remember to give your floor a nice decoration- they deserve that too!
Inspired by the tranquility of a beaming oasis, we hope you can sense the purity hidden within these elegantly crafted natural area rug 02. Whenever you feel tired with busy daily lives, it is high time to come home and find peace with the Oasis.