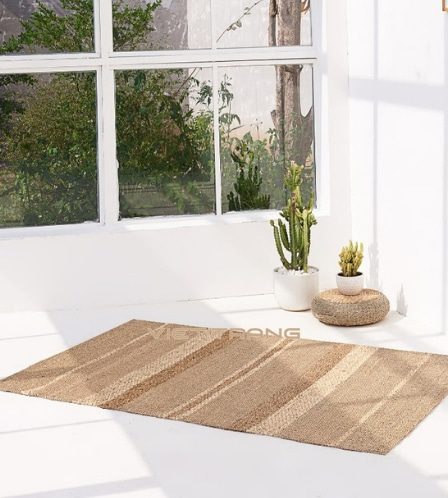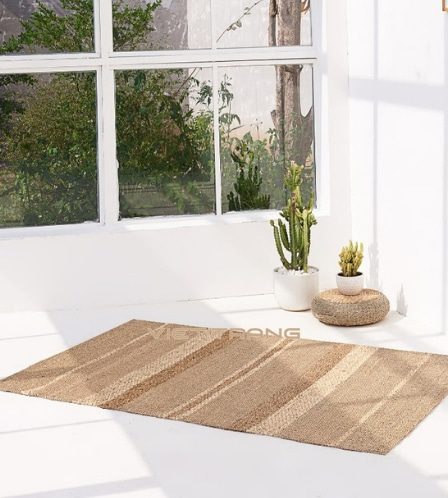 [Best Selling] Oasis Seagrass Natural Area Rug 03
Material:
Corn husk leaf, Seagrass
Looking at this beautiful area rug highlighted with vertical stripes, without a doubt that this seagrass rug will bring the oasis vibe into your charming room and make it as warm as sunrays. With random vertical stripes spreading unevenly, we hope to give your room a bit of asymmetric inspiration- a touch of contemporary creativity whenever you need some new ideas.
SIGN IN TO CHECK PRICE
Colors:
Natural Brown, Natural Green, Natural White
Concepts:
Highlight Stripes, Xmas
Popular Sizes:
XL: 310 x 200 S: 180 x 120 M : 215 x 150 L: 260 x 180
Handcrafted in vietnam:
Proudly handcrafted in Vietnam
Inspired by the tranquility of a beaming oasis, we hope you can sense the purity hidden within these elegantly crafted rugs. Whenever you feel tired with busy daily lives, it is high time to come home and find peace with the Oasis.
Please note that as the products are completely handmade from natural materials, these hand-weaved rugs may have slight differences in size, shape, and color from the shown images.