Natural Fiber Seagrass Round Rug Wholesale
Material:
Palm Leaf, Seagrass
Product Description
Seagrass round rug – A highlight for the living room
It is a nice idea to highlight your sustainable space with this natural woven round rug by placing it in your living room or any large room. It is completely handmade from seagrass by our skillful local artisans for your best experience.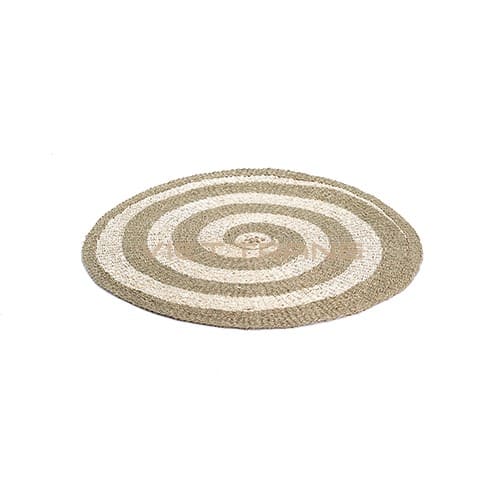 Nice idea for sustainable places with seagrass round rug
For sustainable home design styles, seagrass round rug is indispensable for completing the look of your farmhouses, cottages, or beach houses. This indoor area rug gives your house a warm feeling, thanks to its natural brown color. 
Completely handmade, it has a unique spiral pattern combined by two colors – brown and white. This rug has a medium pile, which means that it is a great choice for high-traffic spots in your house like the living room and dining room.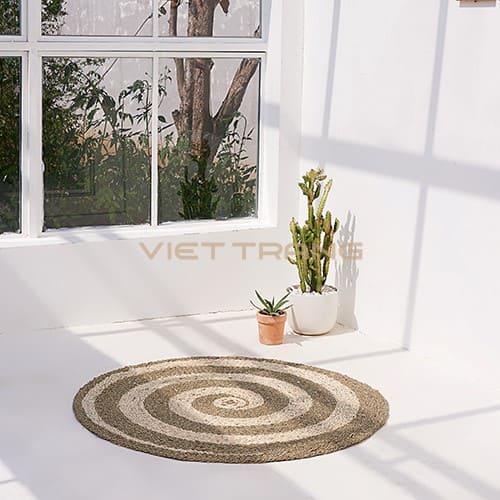 Completely handmade from seagrass and water hyacinth by skillful local artisans
Each piece of this seagrass round rug is carefully woven by our local artisans in Vietnam. With more than 20 years of experience, our craftsmen must have rich experience and skillful techniques that nonstop develop through the decades to create the best handicraft products.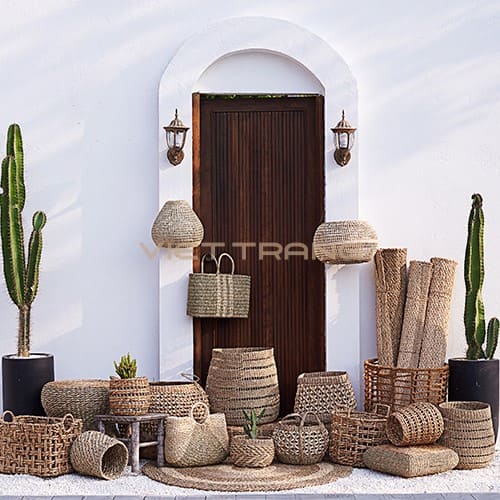 Main materials for this rug, seagrass and water hyacinth, are the most popular for home handicraft products due to its durability and beautiful brown color. 
Especially the water hyacinth fiber, It is a soft material that has been used for handweaving rugs to create a comfortable feature as well as the beauty of the products.
X-mas theme rug with multiple sizes
A warm-toned, high quality seagrass round rug will brighten your home. Our rugs are functional and well-designed that will add a natural vibe to any space. It brings an inviting feel to entryways, living rooms, and dining rooms.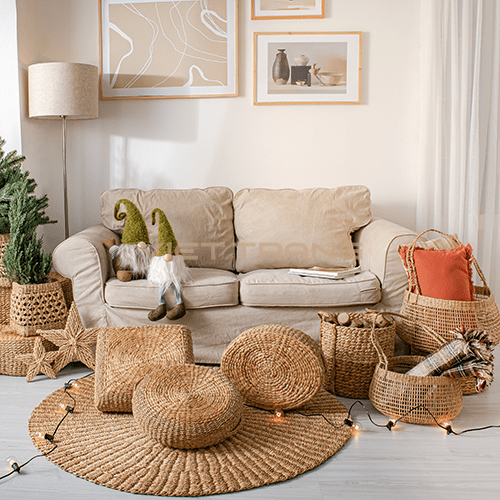 Natural fiber floor coverings, such as seagrass round rugs, require less upkeep. This is so that dirt doesn't adhere to the hard fibers and instead spreads out throughout the weave. If properly maintained, seagrass rugs are naturally stain resistant and last a long time.
Braided and stitched by hand, our rug exhibits a rich texture and subtle color variations that give it a warm appeal. Crafted using sustainable jute, it's naturally durable and ideal for busy areas of the home.
Braided and stitched by the hand of earth-friendly seagrass, a fast-growing, renewable natural fiber.

Handmade by artisan rug makers.

Fully reversible for twice the wear.
Due to the natural fiber used to create our rug, slight variations in color should be expected.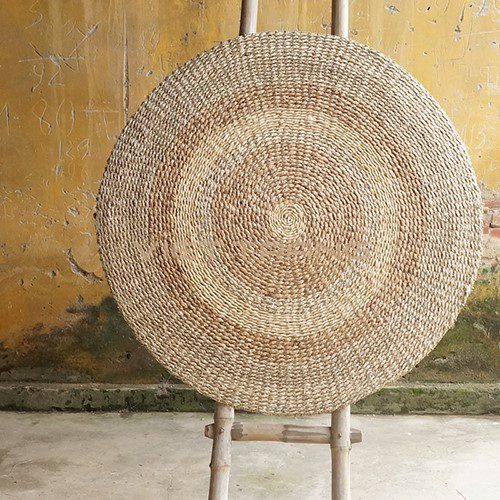 For seagrass round rug, Viet Trang can offer:
Viet Trang wants to deliver the highest-quality products to our partners and make a beneficial influence on the environment through our seagrass round rug. This is done through a professional approach and dedication when manufacturing products. 
Please note that as this round rug 04 is completely handmade from natural materials, these environmentally friendly handbags may have slight differences in size, shape, and color from the shown images.
Read More