[New-in] Vintage Round Woven Lampshade Wholesale
Material:
Palm Leaf, Seagrass
Product Description
Vintage handwoven round woven lampshade wholesale
This
round woven lampshade
is a stylish yet functional addition to any area. It looks great hanging from both sides of the bed in the bedroom, the kitchen island, the dining table, the corridor, and even the patio for a boho outdoor lounge.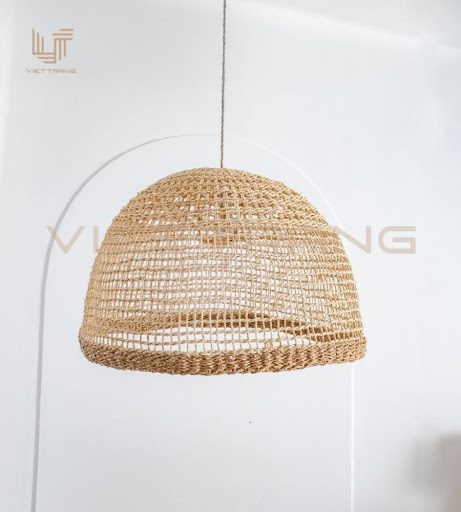 Unique and 100% natural materials from Vietnam
The round pendant light is handwoven from natural seagrass and palm leaf using ancient techniques. The sleek simplicity of Scandinavian design is combined with an open-weave pendant's light appearance. It is so exquisitely crafted from natural materials that it adds the perfect amount of inventiveness and texture to the room. We made this natural lampshade out of seagrass and palm leaf.  The woven material provides a pleasant, inviting warmth and projects a vibrant pattern of light throughout the area. Every handmade lamp is unique.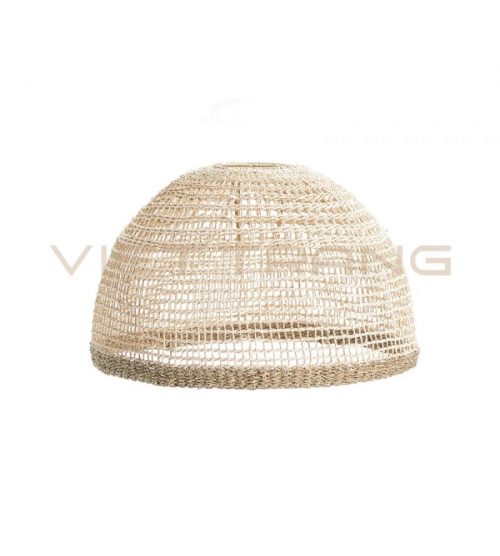 Ensure safety for your consumption
Long and round woven lampshade designs are excellent for opulent yet compact rooms. Additionally, the square checkerboard design will aid in the light's passage through the square holes, creating opulent reflections. Because of the versatility the product offers, seagrass wicker ceiling lights are consistently a top consumer pick. The product is robust and can protect the light because of the material's longevity.  Moreover, the color of product is original and non-chemical, so it is safe for customers' health when using it.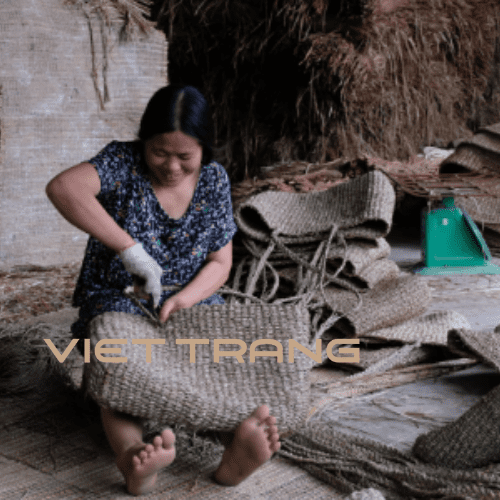 Vintage rustic touch and romantic aesthetic
Enjoy your home light beam with our vintage lampshade design. Carefully hand-weave from purely natural fibers, combined with exquisite interweave technique, this globular lampshade will pleasantly light up your kitchen, bedroom, living room, or even your windy balcony at night. A good light creator will set a positive and cheerful mood for your relaxing space.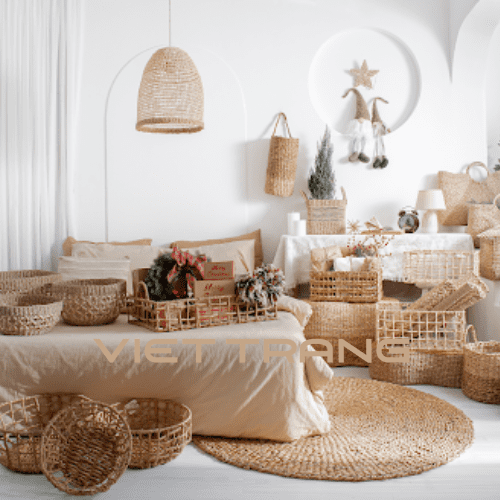 Following sustainable living with wicker light shape
Natural materials will be used more frequently in 2022, from furniture to ornamental accents. Additionally, we'll notice a rise in the use of serene, natural-inspired hues and textures, particularly in common areas like the living room. That is why Viet Trang introduce a round woven lampshade – a handcrafted home decor to end-users. 
For round woven lampshade, Viet Trang can offer: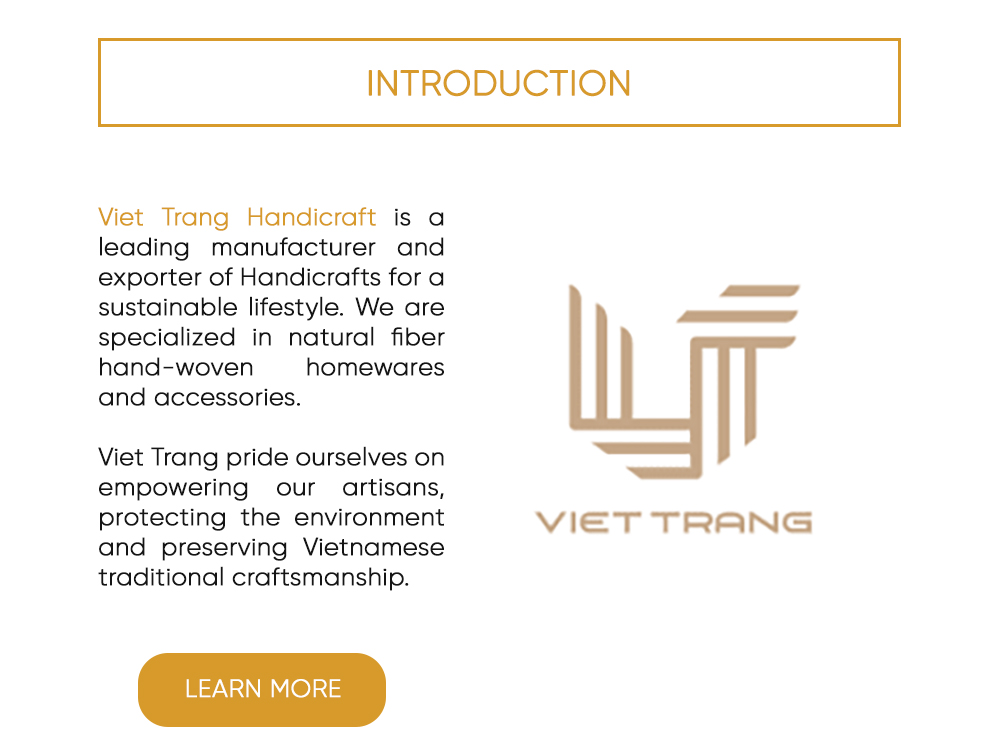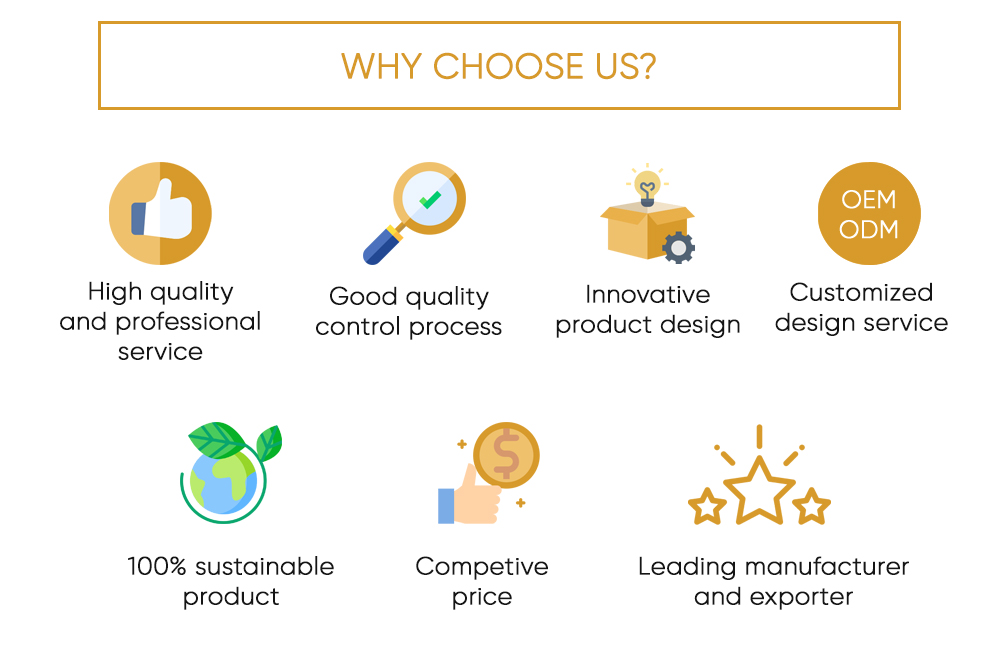 Viet Trang wants to deliver the highest-quality products to our partners and make a beneficial influence on the environment through our round woven lampshade. This is done through a professional approach and dedication when manufacturing products.
Please note that as this bulk napkin ring is completely handmade from natural materials, these environmentally friendly handbags may have slight differences in size, shape, and color from the shown images.
Read More