Vietnam Origin Seagrass Belly Basket
Product Description
Vietnam Origin Seagrass Belly Basket – The best selling of all time
For wholesale, the best product type for selling is small and multi-functional items. Especially in the norm Sustainability recent. The multi-functional items made from natural fiber such as our seagrass belly basket will be a must in the homeware category.  
A multi-functional basket with a neutral brown tone made from natural seagrass. Because of its minimal patterns and folding design, the seagrass belly basket is suitable for any room space and home design style.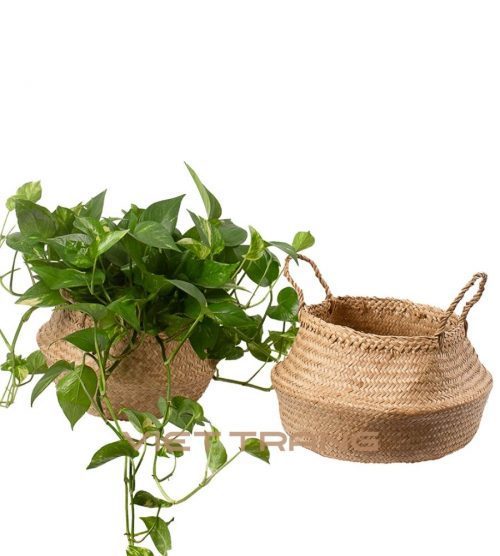 The must-have item with an innovative and sustainable design
As a leading seagrass basket manufacturer, Viet Trang Handicraft continuously creates and develops innovative products. And one of them is a seagrass belly basket.
A product is made from 100% seagrass by skilled craftspeople from Vietnam. The highlight of this product is its collapsible feature. 
It allows customers to easily fold it and store it when not in use. That is why, if you are looking for an eco-friendly and space-saving storage solution, it is unquestionably a must-have item for you.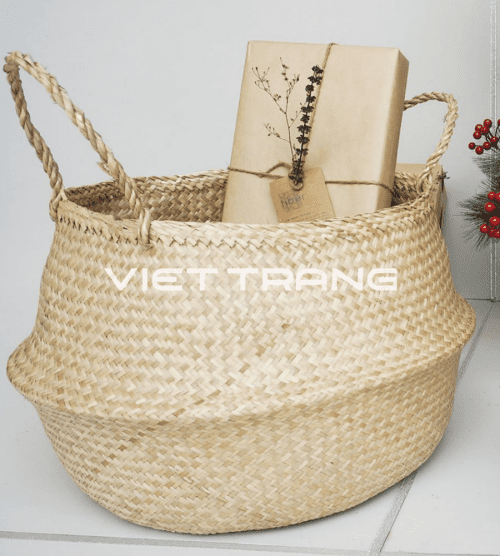 Qualified seagrass material for each product
Seagrass is a well-known plant in Vietnam for its durability and versatility, so we utilize it in the production of a wide range of handicraft products, especially natural wicker baskets.
Unlike plastic manufacturing, the manufacturing of them requires a lot of effort from collecting materials, processing, and completing finished products.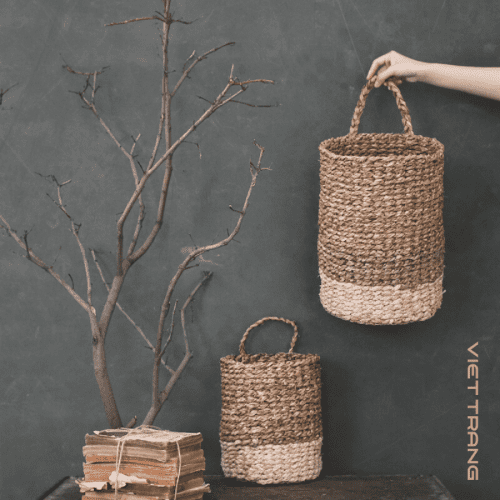 In order to create the most qualified products, seagrass must be managed and cared for with considerable caution by skillful artisans. Therefore, each seagrass belly basket from Viet Trang Handicraft can be friendly-environmental and meet international standards.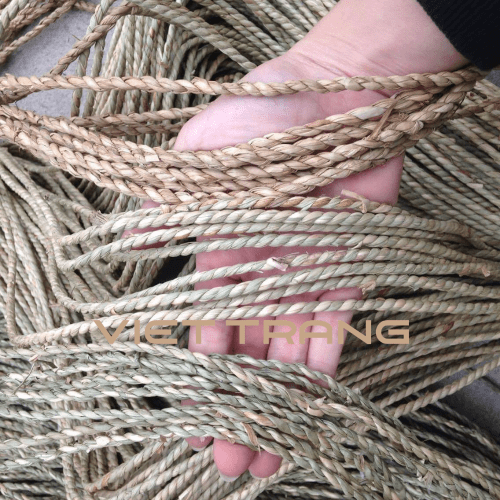 Seagrass belly basket – The trendiest item for home decor in 2022
Despite being a basic item, the handwoven basket is forecasted to become the best-selling in 2022. This is because it is not only used with multi-function but also in various decor styles. 
The product may be used to store just about anything, including food, books, toys, clothing, and plants.

The seagrass basket is perfect for use in lobbies, dining rooms, hotels, cafes, and shops, among other locations.

You might even use it as a gift basket to deliver special presents to your loved ones.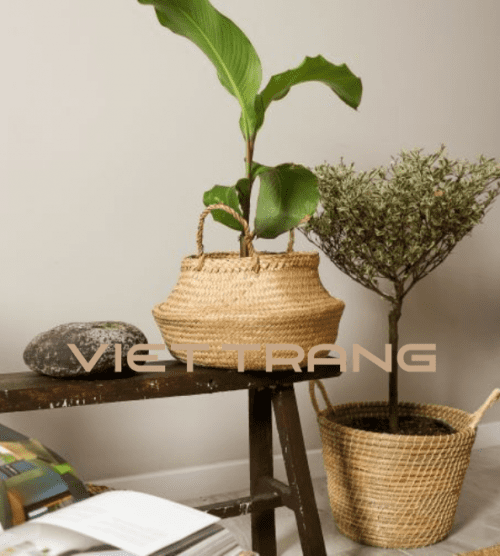 For seagrass belly basket wholesale, Viet Trang can offer: 
Viet Trang wants to deliver the highest-quality products to our partners and make a beneficial influence on the environment through our seagrass belly basket. This is done through a professional approach and dedication when manufacturing products.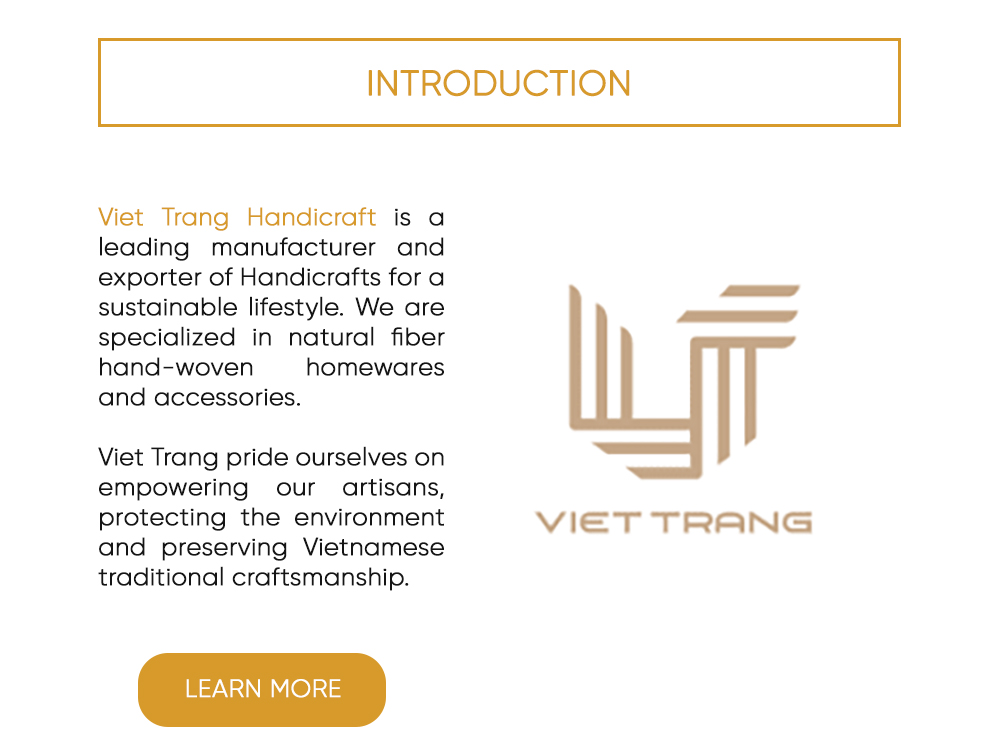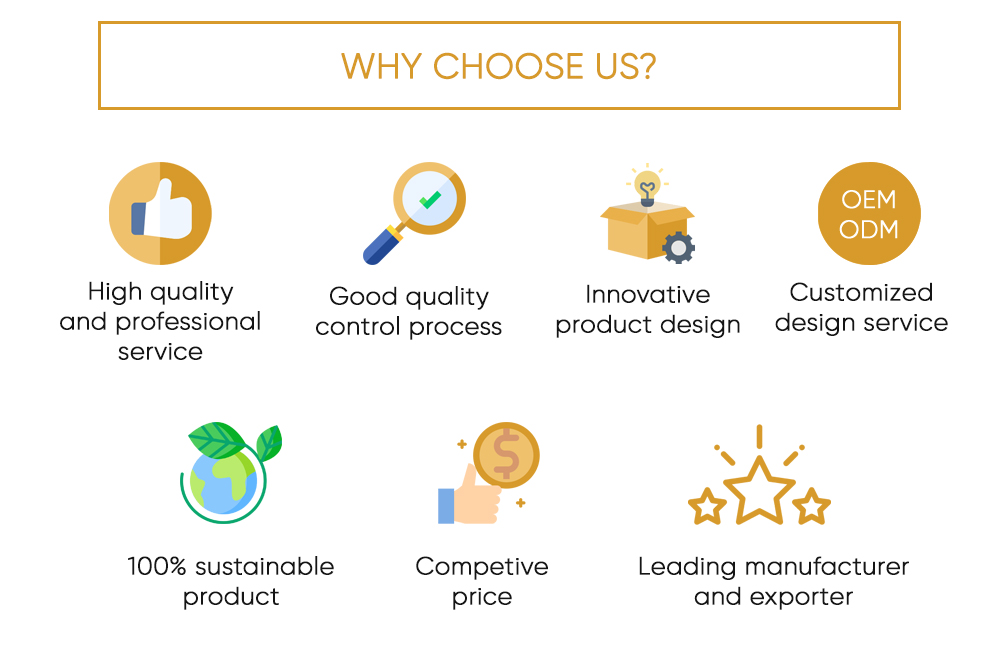 Please note that as this seagrass belly basket is completely handmade from natural materials, these environmentally friendly handbags may have slight differences in size, shape, and color from the shown images.
Read More