Natural Woven Seagrass Lampshade Wholesale
Product Description
Natural Woven Seagrass lampshade Wholesale
The end-of-the-year holiday season is quickly approaching, which means that retailers are increasingly looking for home furnishings made of natural materials to add to their sales lists. Viet Trang products are the ideal option for you if you're seeking high-quality Seagrass lampshade wholesale with a fantastic design.
This open weave palm leaf and seagrass lampshade wholesale with the art of minimal stripe would brighten your room with unique strikes of light. Let's add eco-vibe and stylish lighting to your urban living space with this lampshade.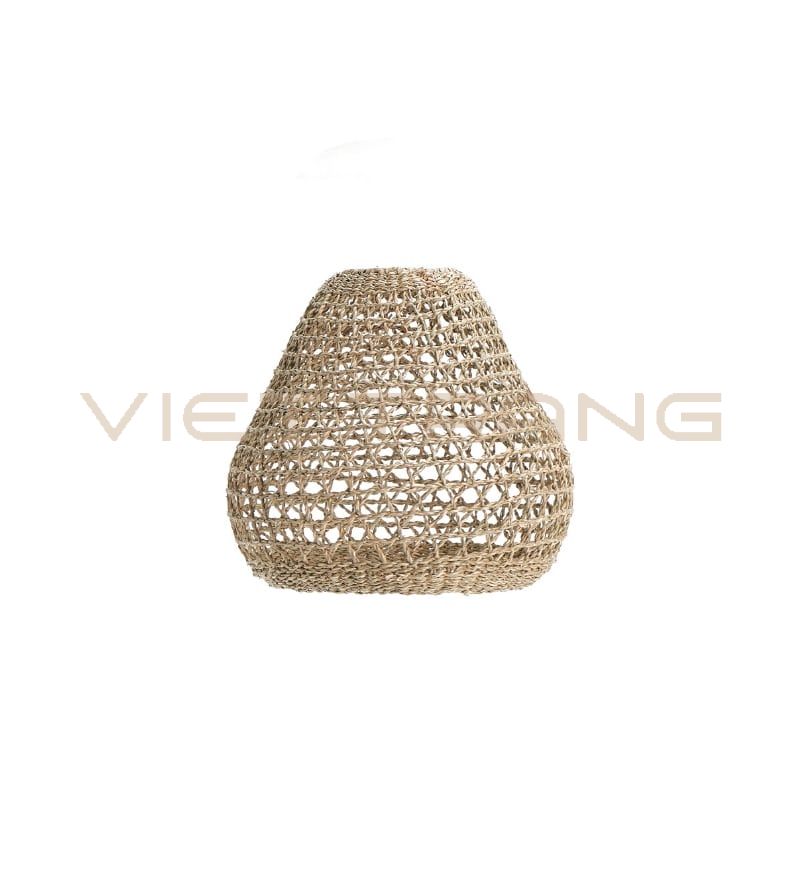 Seagrass Lampshade wholesale with 100% handmade from natural fibers in Vietnam 
The lamp shade is easy to use and will be used conveniently. Moreover, our artisan's fine workmanship ensures delicate details and long service life. So it makes a difference for users' homes to look elegant, and stylish.
Wholesale light shapes are woven using natural materials. Typical fibers include rattan, water hyacinth, bamboo, seagrass, paper, wool, cotton, maize husks, cane, banana leaves, palm leaves, and so on.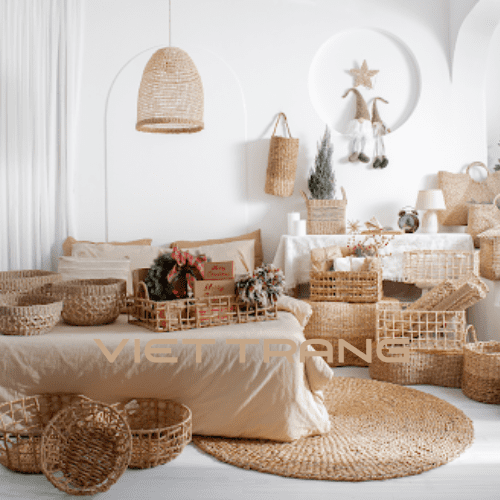 Local artisans frequently blend natural fibers with other materials, like metal and wood, to build seagrass lampshade wholesale that is more durable. 
Starting from the time of harvest, the phases of material processing prior to knitting are exceedingly tight and comprehensive, starting from the time of harvest in order to offer rattan lamp shades wholesale and become a trustworthy partner.
>> View more lampshade product <<
Seagrass lampshade bring the natural look to your home
Rattan has long been used to make wickerwork household goods. Because it is largely found in the wild, rattan is a precious resource. Their worth is derived from how beautiful and long-lasting the things manufactured from them are.
We hope that this simple seagrass lampshade wholesale will provide you with respite from the outside world while also celebrating your sustainable lifestyle as a unique item for your home decoration.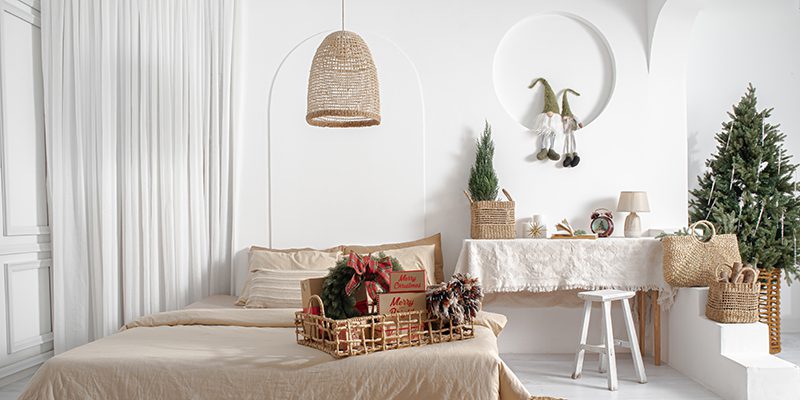 This hat-shaped lampshade, inspired by the daily city rush pace, with exquisite interwoven details, will create a comfortable feeling for your kitchen, bedroom, living room, or even your airy balcony. A good light maker will create a positive and cheerful atmosphere in your relaxing space.
Viet Trang Brings a Strong Selling Point To a Competitive Market
The market is shifting toward a more environmentally friendly way of life, particularly in the decoration industry. This wicker lamp is ideal for naturally decorating your room or giving it as a gift. 
The basket pendant light is a lovely addition to your dining room, kitchen, bedroom, coffee shop, bar, or club. In addition, the seagrass lampshade wholesale will provide you with a high-quality purchasing experience and make sure it is enjoyable for you. 
For seagrass lampshade wholesale, Viet Trang can offer: 
100% handmade from eco-friendly materials

Domestically sourced from Vietnamese farmers nationwide

Handwoven by weavers from Nga Sơn Villages, Thanh Hoa province.

Non-toxic and sustainably produced.

Customizable based on clients' requirements.
Viet Trang wants to deliver the highest-quality products to our partners and make a beneficial influence on the environment through our seagrass lampshade wholesale. This is done through a professional approach and dedication when manufacturing products. 
In particular, Viet Trang is prepared to develop sample products in accordance with individual customer specifications. We utilizing a group of talented artisans that are always producing and innovating to better their abilities. The quality and design are fully guaranteed by Viet Trang to meet customer expectations and descriptions. 
Please note that as this rattan lamp shade wholesale is completely handmade from natural materials, these environmentally friendly products may have slight differences in size, shape, and color from the shown images.
Read More