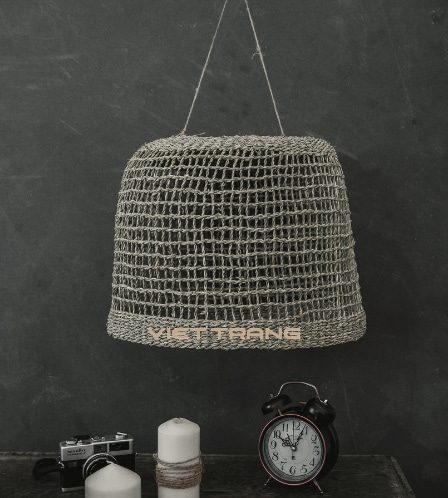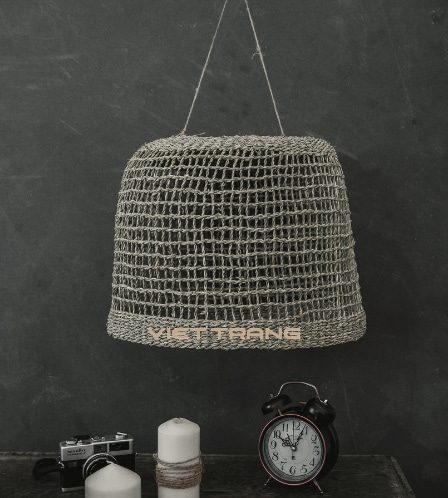 [Best Selling] Wovenery Seagrass Lampshade 03
Light up your home with these beautiful seagrass lampshade made from natural fibers! The natural ceiling light has a special open weave pattern which could be ideal for hanging above a dining table or in a bedroom, as this lampshade helps to bring a sense of calm. Made of pure seagrass by our skillful Vietnamese craftsmen.
SIGN IN TO CHECK PRICE
Concepts:
Classic, Open Weave, Xmas
Popular Sizes:
M: Dia 35 x H32, S: Dia 30 x H30
Handcrafted in vietnam:
Proudly handcrafted in Vietnam
This design of open weave lampshade with the art of running stripes would brighten your room with unique strikes of lights. As being a decorative item, this natural seagrass lampshade also brings you a warm and cozy feeling of the materials' aroma and lulls yourself to good sleep.
With special open weave pattern, we hope the designs of our lampshade remind you that "There is a crack in everything. That's how the light gets in" as beautiful words of the songwriter Leonard Cohen. Getting that inspiration, our seagrass lampshade could offer you respite from the outside world, relishing your sustainable lifestyle as being a special item for your home decoration.
Please note that as these lampshades are completely handmade from natural materials, the products may have slight differences in size, shape, and color from the shown images.