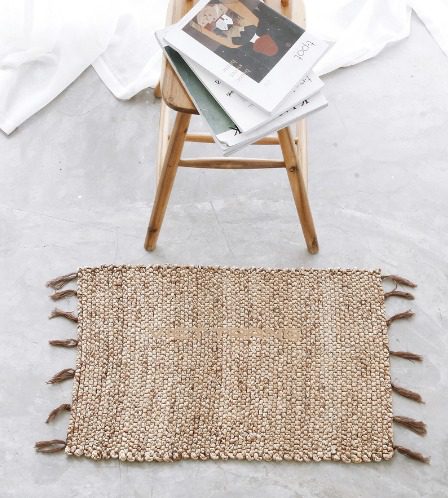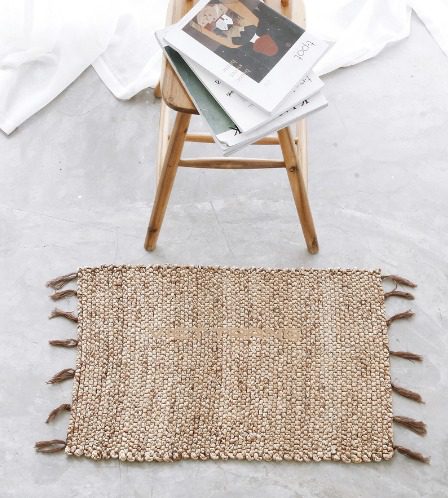 [Best Selling] Mekong River Natural Fiber Doormat 10
Representing the gentle river flows, this eco friendly doormat made of natural fibers is the typical and minimal home decor that everyone should own. This doormat is completely handmade by our skillful local craftswoman, carefully perfected in each stage from collecting the seagrass to making the final tassels.
SIGN IN TO CHECK PRICE
Popular Sizes:
S:70 x 45, M: 90 x 60
Handcrafted in vietnam:
Proudly handcrafted in Vietnam
Let's put this eco friendly doormat at your home's entry, it will be an intro that speaks up your green lifestyle as expressing your aesthetic in natural interior design. It is purely hand-woven from water hyacinth by our talented artisans for your best-using experience.
With the river flows story sketched on it by the artisans, we hope this doormat will bring you close to Mother Nature as helping you to relish the minimal living space.
Please note that as the products are completely handmade from natural materials, the products may have slight differences in size, shape, and color from the shown images.