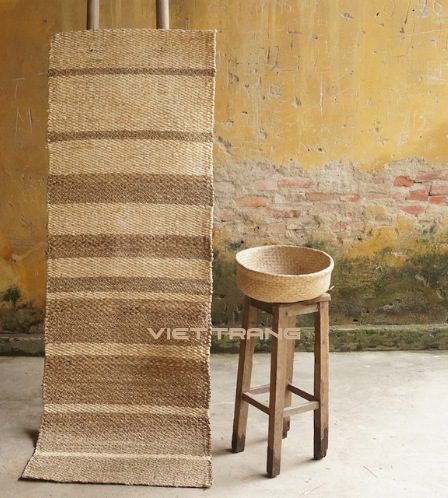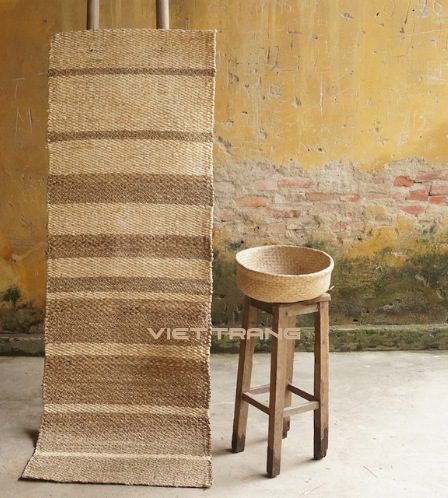 Mekong River Natural Seagrass Runner 01 Wholesale
Material:
Corn husk leaf, Seagrass, Water hyacinth
You will feel a pleasant difference when you put your feet on this Nordic rug runner, especially when it is placed in the corridor or in the hallway. This runner is entirely made from seagrass, water hyacinth, and corn husk leaf; a perfect natural fiber set of our handicraft products.
SIGN IN TO CHECK PRICE
Colors:
Natural Brown, Natural White
Concepts:
Highlight Stripes
Popular Sizes:
S: 120 x 70, M: 200 x 70, L: 280 x 70
Handcrafted in vietnam:
Proudly handcrafted in Vietnam
Let's make a cozy landing for your feet when putting this natural woven Nordic rug runner through your corridor and hallway. It is completely handmade from seagrass, water hyacinth, and corn husk leaf by our local craftswomen for your best-using experience.
With the river flows story sketched on it by the artisans, we hope this striped eco-friendly runner will rev up your minimal home decoration as helping you to relish the sustainable lifestyle.
Please note that as the products are completely handmade from natural materials, the products may have slight differences in size, shape, and color from the shown images.