[Best Selling] Wholesale Handwoven Natural Seagrass Runner
Material:
Corn husk leaf, Seagrass
Product Description
[Best Selling] Wholesale Handwoven Natural Seagrass Runner
The natural seagrass runner will help to expand the living space. When placed along the corridor and hallway, it can add a natural touch and create a cozy landing for users' feet. Handwoven rug runners are extremely durable and can withstand a lot of walking or running.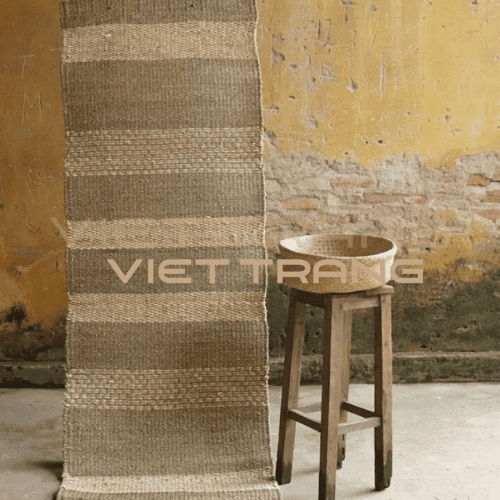 A handwoven rug with stripes inspired by Vietnam
Inspired by the artisans' sketch of the Vietnamese river flows, this environmentally friendly runner is designed to liven up your minimal home décor while also assisting you in living a green lifestyle. 
Additionally, with the stripe pattern, this handwoven runner will add a natural and unique texture to the users' home and is appropriate for any room.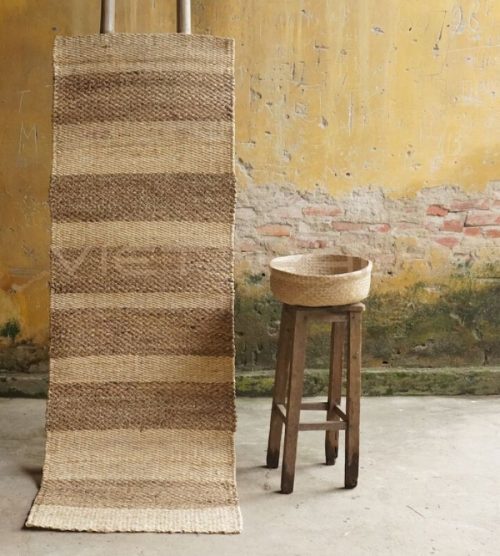 Increasing your sustainable lifestyle with fiber materials
The long runner rugs are completely handcrafted from seagrass and corn husk leaf by Vietnamese artisans throughout a strict manufacturing process. Therefore, each wicker runner from Viet Trang Handicraft meets global standards and helps end-users follow a greener lifestyle. 
In addition, seagrass and corn husk that have been cut, dried, spun, and dyed are used to make a variety of products such as our natural seagrass runner, handwoven seagrass baskets, lampshades, and furniture. However, seagrass has some fantastic eco-friendly properties that make it a perfect choice.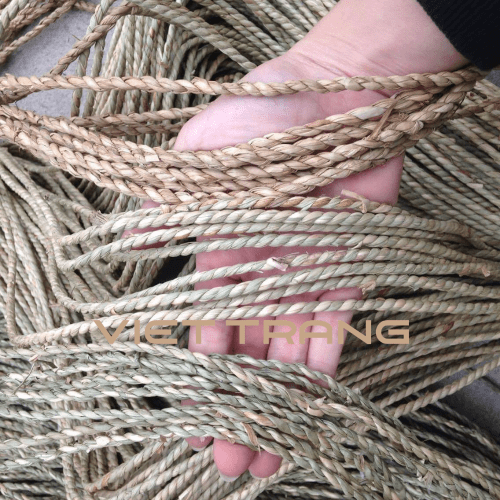 To provide the best quality seagrass materials, we hand-pick each and every seagrass pine. Even in high-traffic areas, our rugs won't fall apart or leave tiny seagrass crumbs or dust on your floor.
Only one handwoven runner, but it makes a big difference in your home
This
natural seagrass runner
is flexibly functional due to its diverse and practical interior applications, you can literally place it anywhere you like. 
The long-size wholesale area rugs add sophistication to the space and are a unique and modern highlight for the user's lifestyle.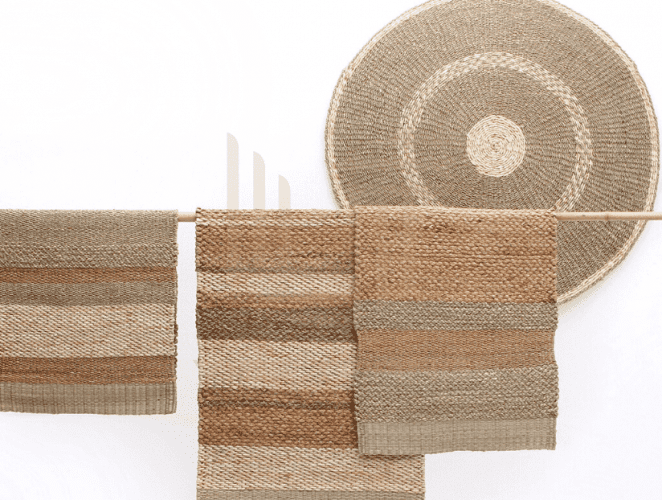 For natural seagrass runner wholesale, Viet Trang can offer: 
Viet Trang wants to deliver the highest-quality products to our partners and make a beneficial influence on the environment through our natural seagrass runner. This is done through a professional approach and dedication when manufacturing products.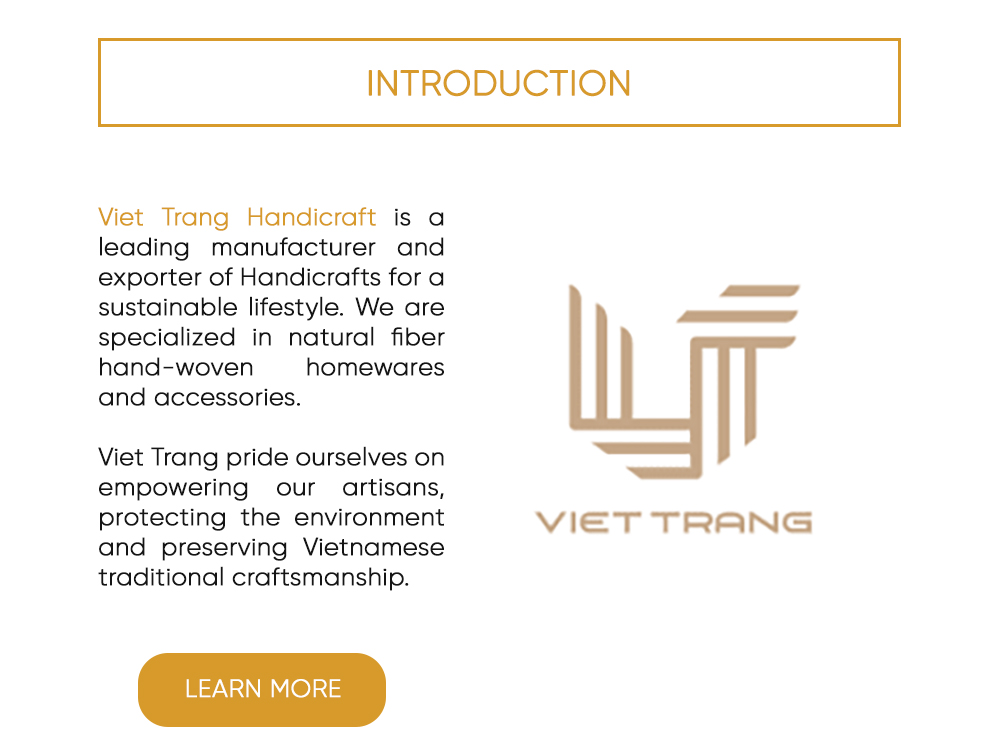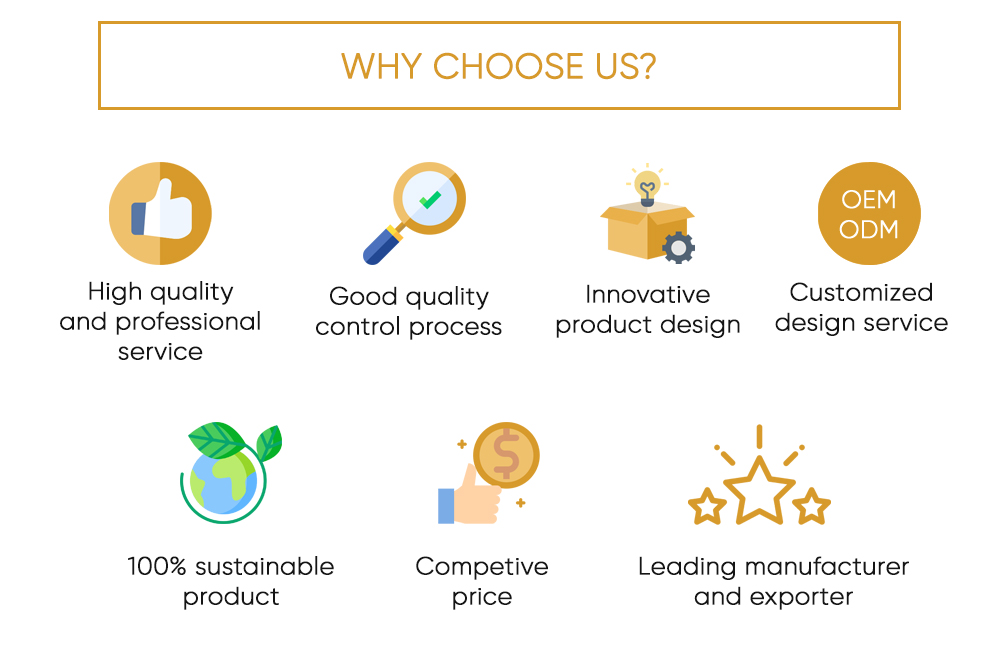 Please note that as this natural seagrass runner is completely handmade from natural materials, these environmentally friendly handbags may have slight differences in size, shape, and color from the shown images.
Read More