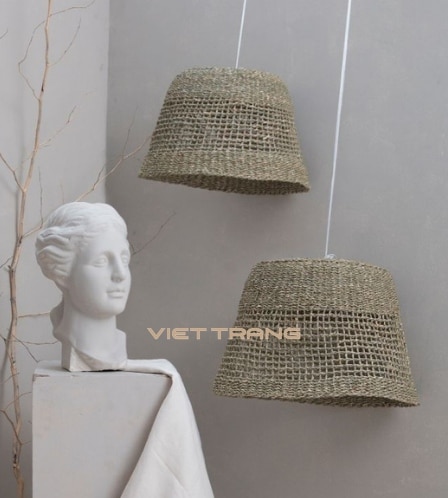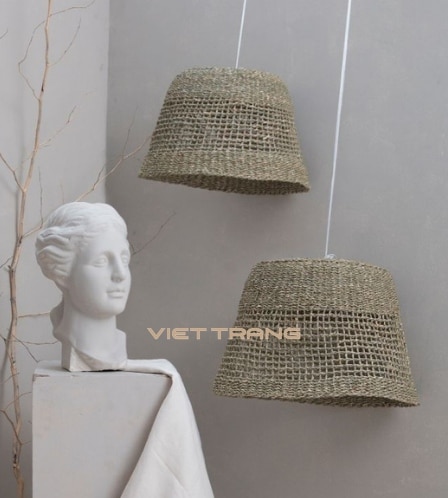 The Studio Woven Seagrass Lampshade 03 Wholesale
This natural lampshade has a special open weave pattern which could be ideal for hanging above a dining table or in a bedroom, as it helps to bring a sense of calm. Purely made of seagrass by artisan women in the Vietnam traditional village.
SIGN IN TO CHECK PRICE
Popular Sizes:
L: Dia 47 x H33, M: Dia 39 x H26
Handcrafted in vietnam:
Proudly handcrafted in Vietnam
Completely hand-crafted by our talented artisans, the design of this natural lampshade with running stripes art would brighten your room with unique strikes of lights. Thanks to our skillful artisans, this rustic lampshade is beautifully hand weaved from natural fibers to the finest high-quality home interior.
With special open weave pattern, we hope the designs of our lampshade remind you that "There is a crack in everything. That's how the light gets in" as beautiful words of the songwriter Leonard Cohen. This Vietnamese natural lampshade is the harmony of contemporary designs and traditional materials shaping our belief: Life is an art studio of simple things around us. To relish the meticulous craftsmanship, to embrace the space genuinely, and to be an artist of your "Studio".
Please note that as these woven light shades are completely handmade from natural materials, the products may have slight differences in size, shape, and color from the shown images.