Round Natural Wholesale Seagrass Lampshade
Product Description
Round Natural Wholesale Seagrass Lampshade
This natural wholesale rattan lampshade's unique open weave pattern makes it perfect for hanging above a dining table or in a bedroom since it promotes serenity. It is crafted entirely out of seagrass by female artisans in a typical Vietnamese village.
A handcrafted, artisanal lamp shade made of
wholesale seagrass lampshade
will give your home an exotic feel. The lamp shade, which is made of natural rattan, emits a delicate, mellow light through woven fabric spaces. 
This shade's organic appearance adds to the diverse style, a strong selling factor in the competitive market.
Special design from Scandinavian style
Seagrass has long been used to make wickerwork
natural homewares
. Because it is largely found in the wild, seagrass is a precious resource. Their worth is derived from how beautiful and long-lasting the things manufactured from them are.
With a unique open weave pattern, we want the designs of our open weave lampshades to serve as a reminder that everything has a flaw. As Leonard Cohen so beautifully put it, "That's how the light gets in."
Our conviction that life is an art studio of everyday objects around us is shaped by the harmony of modern designs and traditional materials used to create the woven lampshade. To truly enjoy the space, savor the fine craftsmanship, and be an artist in your studio.
With Wholesale Seagrass Lampshade, Bring Cozy Feeling To Your House 
This
handmade lamp shade
with running stripes art, which was entirely handmade by our skilled artisans, would illuminate your space in a distinctive way. In addition to serving as decoration, this rattan lampshade cover also gives off a comforting scent that will help you relax and fall asleep. Therefore, the rattan lamp cover is a great family gathering gift for your friends, and they will love it.
– In the home: The natural rattan lamp shade is perfect for the living room, bedroom, or anywhere you wish to create a calm environment.
– Public spaces: All-natural styling is ideal for décor at weddings and anniversaries, as well as in establishments like restaurants and retail spaces.
Wide Application With Wholesale Seagrass Lampshade
You can buy wholesale seagrass lampshade because it is simple to use, which will be quite convenient for you as you use it. The lampshade also has a cozy, fashionable appearance, making it a suitable lamp decoration. It is therefore appropriate for kitchens, cafes, restaurants, living spaces, bedrooms, attics, farms, warehouses, clubs, etc. It brings you a romantic atmosphere and makes your home more warm and beautiful.
For wholesale seagrass lampshade, Viet Trang can offer: 
–        100% handmade from eco-friendly materials
–        Domestically sourced from Vietnamese farmers nationwide
–        Handwoven by weavers from Nga Sơn Villages, Thanh Hoa province.
–        Non-toxic and sustainably produced.
–        Customizable based on clients' requirements.
Viet Trang wants to deliver the highest-quality products to our partners and make a beneficial influence on the environment through our
wholesale seagrass lampshade
. This is done through a professional approach and dedication when manufacturing products.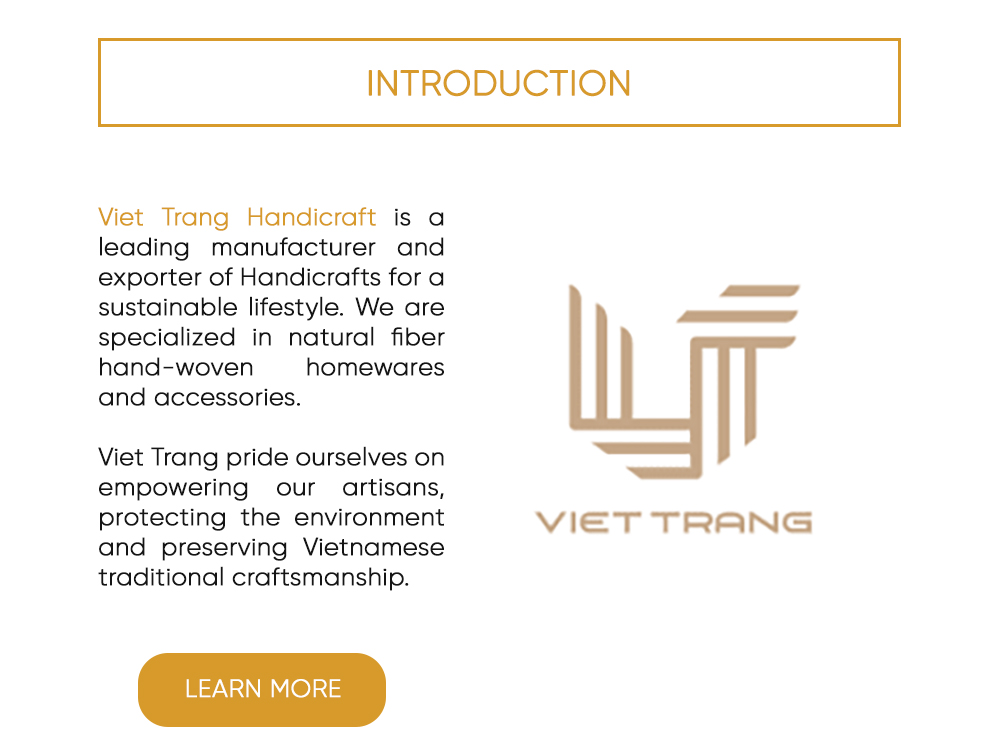 Particularly, Viet Trang is prepared to develop sample products in accordance with individual customer specifications. We utilize a group of talented artisans that are always producing and innovating to better their abilities. The quality and design are fully guaranteed by Viet Trang to meet customer expectations and descriptions.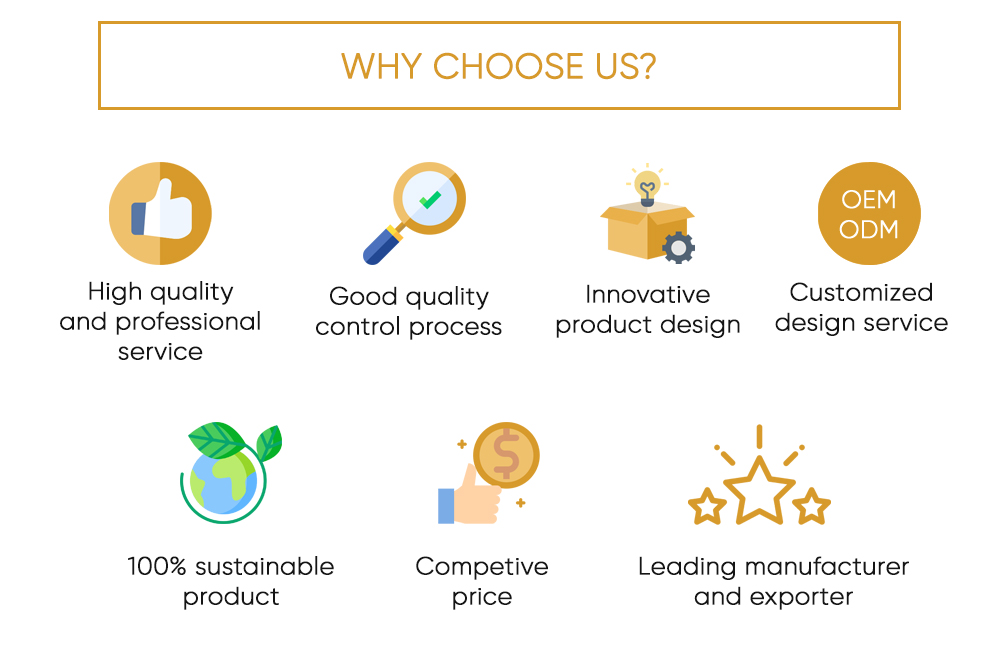 Please note that as this wholesale seagrass lampshade is completely handmade from natural materials, these environmentally friendly products may have slight differences in size, shape, and color from the shown images.
Read More